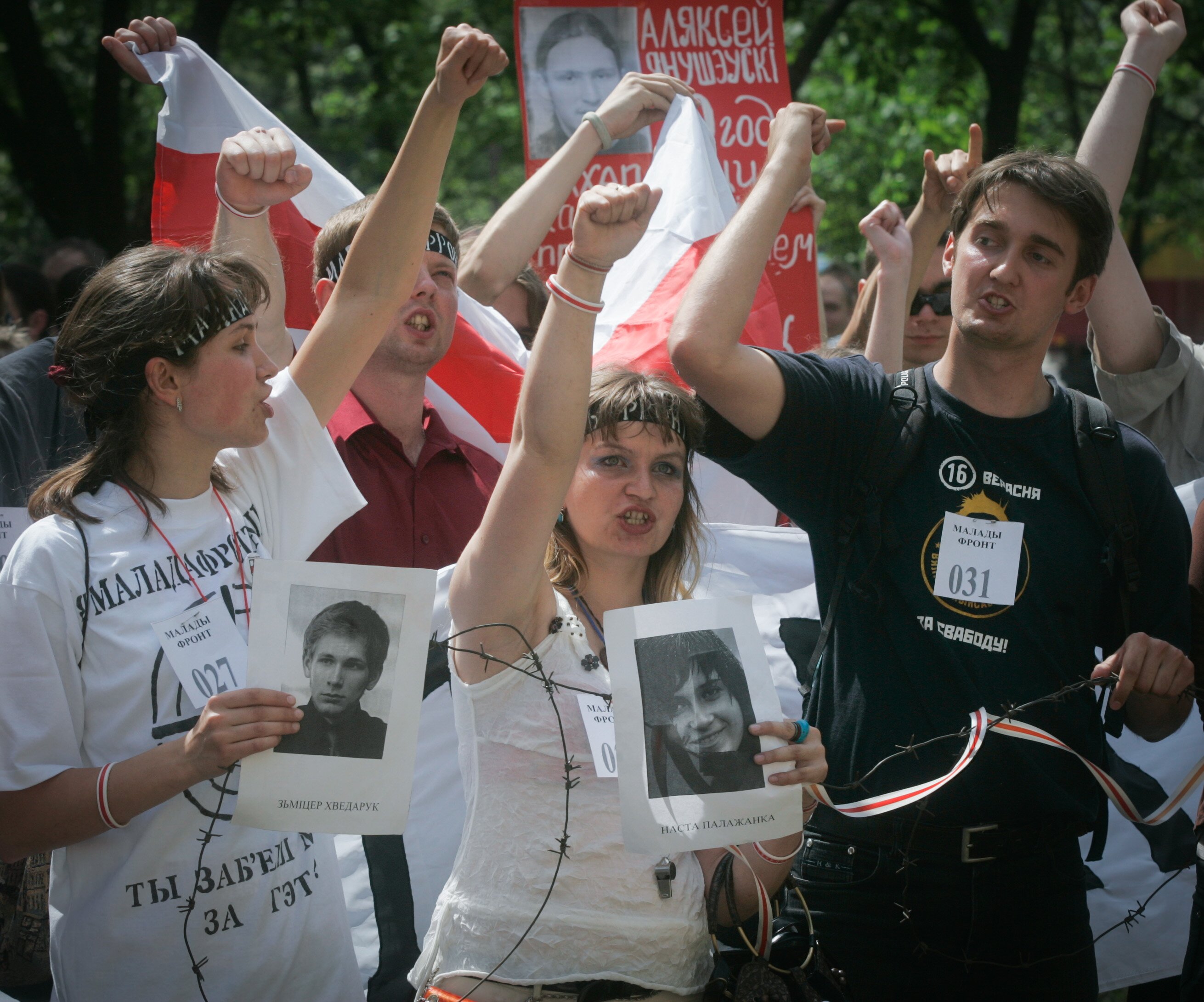 A Belarusian poet and social activist. One of the people detained in "the case of the Young Front". In 2004, recognized by Amnesty International as a prisoner of conscience.
She was born on 4 December 1981 in the village Kvache. She graduated from high school No. 4 in Nesvizh and the Nesvizh Pedagogical State College, earning the degree in Pedagogy. She was president of the Young Front branch in Nesvizh. She worked in a rural primary school in a village Sugwazdy. Since childhood, she wrote poetry, was a member of the literary association  Waloszki in Nesvizh. She has published several books of poetry.
Chronicle of repression
On 21 July 2004 in Minsk there was held an action of protest against 10th anniversary of President Lukashenka's presidency. The militia detained about 50 persons. Many of them were beaten. A part of the detainees (mainly minors) were let go after the militia drew violation reports. Nasta took part in those events. In consequence, she was sentenced to 5 days of jail by judge Alena Kraychyk.
On 18 October 2004 young oppositionists organized  the unauthorized action "Sum up Election Results." About 100 people were detained near the presidential residence in Minsk and loaded into two buses. Nasta who took part in the rally was sentenced to 10 days of jail.
On 5 March 2006 Nasta Azarka was charged by judge D.M. Miekchov under article 193.1 of the Criminal Code ("activities on behalf of an unregistered organization"). Later the charges were dropped but the case was resumed on 5 March 2007 by judge W.A. Aliaksajeva.
On 4 September 2007 in Niasvizh Ms. Azarka was fined 40 basic units. The verdict was issued by judge Maryia Dunayeva. The youth activist was charged with activities on behalf of an unregistered organisation (article 193.1 of the Criminal Code).
In autumn 2008 Ms. Azarka joined the youth movement the Young Belarus
Nasta Azarka was detained on 27 July 2010 as she was hanging out a white-red-white flag in honour of the 20th anniversary of the proclamation of the Belarus' independence. On 30 July 2010 she was summoned to Niasvizh town militia department and officially charged under article 23.14 of the Civil Code.
Currently, Nastassia Azarka raises a small child.