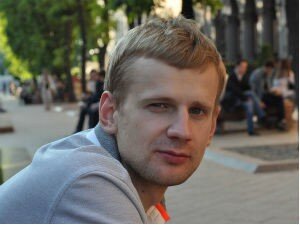 Siarhiej Basharymau is a real estate broker from Minsk.  He graduated from the Belarusian Institute of Jurisprudence. He is passionate about the sport. He was never involved in politics. He was believed to have leased out an apartment to representatives of Studio Total who organized a July 4 prank in which hundreds of teddy bears wearing free-speech slogans were dropped over the countryside outside the capital city of Minsk.
Chronicle of repression
On 6 July 2012 Mr. Basharymau was detained and accused under the art. 371, part 3 of the Criminal Code of the Republic of Belarus (illegal crossing of the state border of the Republic of Belarus).
The organizer of bear bombing claimed he contacted Basharymau only to rent a flat in Minsk. At the same time he said there had been a person in Minsk ready to take photos. Belarusian secret services might consider Mr. Basharymau to be the man mentioned.
Swedish pilots assured they received no support from the Belarusian side as they did not want Belarusians to be oppressed for the solidarity action. In accordance with the Belarusian Criminal Code, Siarhiej Basharymau faced the imprisonment term of 3 to up to 7 years.
On 17 August 2012, Basharymau and Anton Surapin, who was also a defendant in the case, were freed on bail, after agreeing not to leave the country. On 28 June 2013 the KGB closed the case.