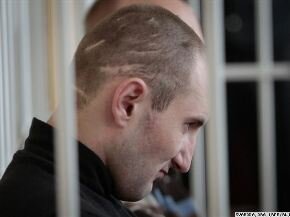 Born on 1986. He was brought up in an orphanage and educated at boarding school in the town of Rudzensk, Minsk region. Graduate of Slutsk agricultural college. Not affiliated with any political movements.
Chronicle of repression
Repeatedly convicted of administrative offences and twice convicted of criminal offences. On 6 December 2010, he was freed on parole. Detained on 19 December and sentenced to 15 days of arrest. He was in custody of the Minsk pre-trial prison in Valadarski Street. He was charged under the art. 293 of the Criminal Code (mass riot). On 5 May he was sentenced to 3 years of imprisonment. He was serving his sentence in colony No. 19 in Mahilou. On 11 August 2011 he was released on amnesty.