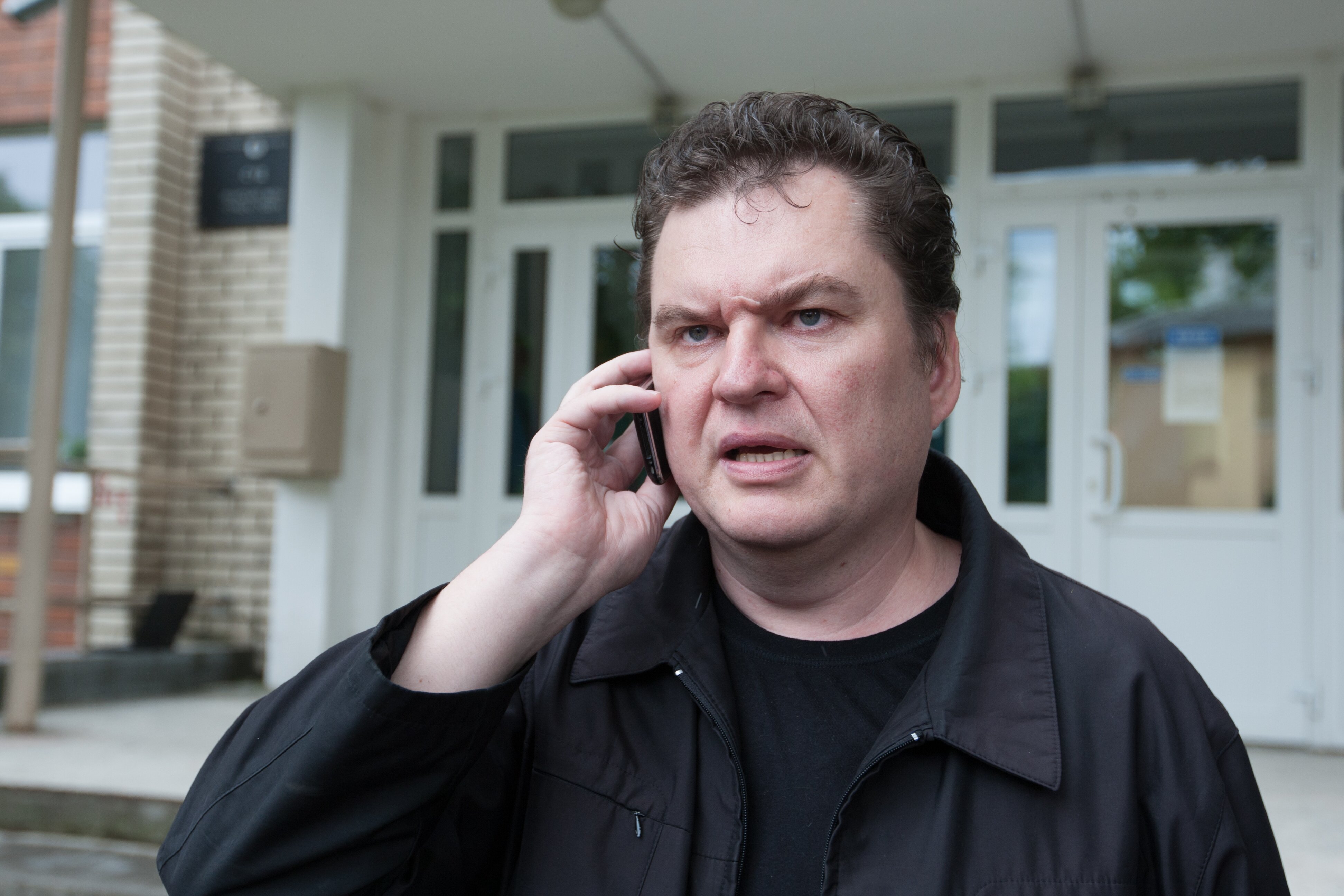 Born on 16 April 1973 in Vyalikaya Byerastavitsa. He is a Belarusian and Polish journalist, blogger and activist of the Polish minority in Belarus. He lives in Grodno, Belarus. He worked as a journalist for several Belarusian media – Pahonia, Dien, Miestnoje Wriemia, Narodnaja Volia, Głos znad Niemna and Magazyn Polski.
He currently works for the Polish newspaper Gazeta Wyborcza. He is one of the leaders of the Union of Poles in Belarus (UPB). He is an activist of the Union of Poles in Belarus since the 90s. He has always firmly advocated complete independence of the organization from the government, but still under the legislation of Belarus. Andrzej currently serves as a head of the Council of the UPB, an organization recognized by the Belarusian authorities as illegal.
Chronicle of repression
He was arrested two times after the 19 December 2010 protest for participating in mass riot (sentence issued by judge Natalia Protasovitsky). The first time he was fined (1 million 750 Thousand BYR), the second time, he was detained for 15 days. Andrzej has argued that he was acting as a journalist during the rally. Poczobut's treatment was part of the Belarus authorities crackdown on journalists after the massive street protests against the 2010 Belarusian presidential elections.
On 18 March 2011 the prosecutor charged him with insulting President Aliaksandr Lukashenko in articles published by Gazeta Wyborcza. On 6 April 2011 he was arrested (initially for 72 hours, then for 2 months), when he tried to go to Minsk to take part in the teleconference with members of the European Parliament. During the trial, the journalist was imprisoned in Grodno. He was charged under the article 367, part 1 of the Criminal Code (defamation of president of Belarus). On 5 July 2011, he was found guilty and given a suspended three-year prison sentence.
On 21 June 2012 Poczobut was again charged for allegedly insulting president Aliaksandr Lukashenko in articles published on the the independent websites Bieloruski Partizan and Charter'97. The case against Poczobut was run by the same state prosecutor in Grodno as in 2011, Viktor Nikolaievich Morozow.  On 30 June he was released from custody on a signed undertaking not to leave his place of residence. On 15 March 2013 the criminal case against the journalist was closed due to lack of evidence.
On 23 September 2013 in accordance with the decision of the court in Grodno Andrzej Poczobut was exempted from serving the sentence for defaming the President of Belarus Aliaksandr Lukashenko.