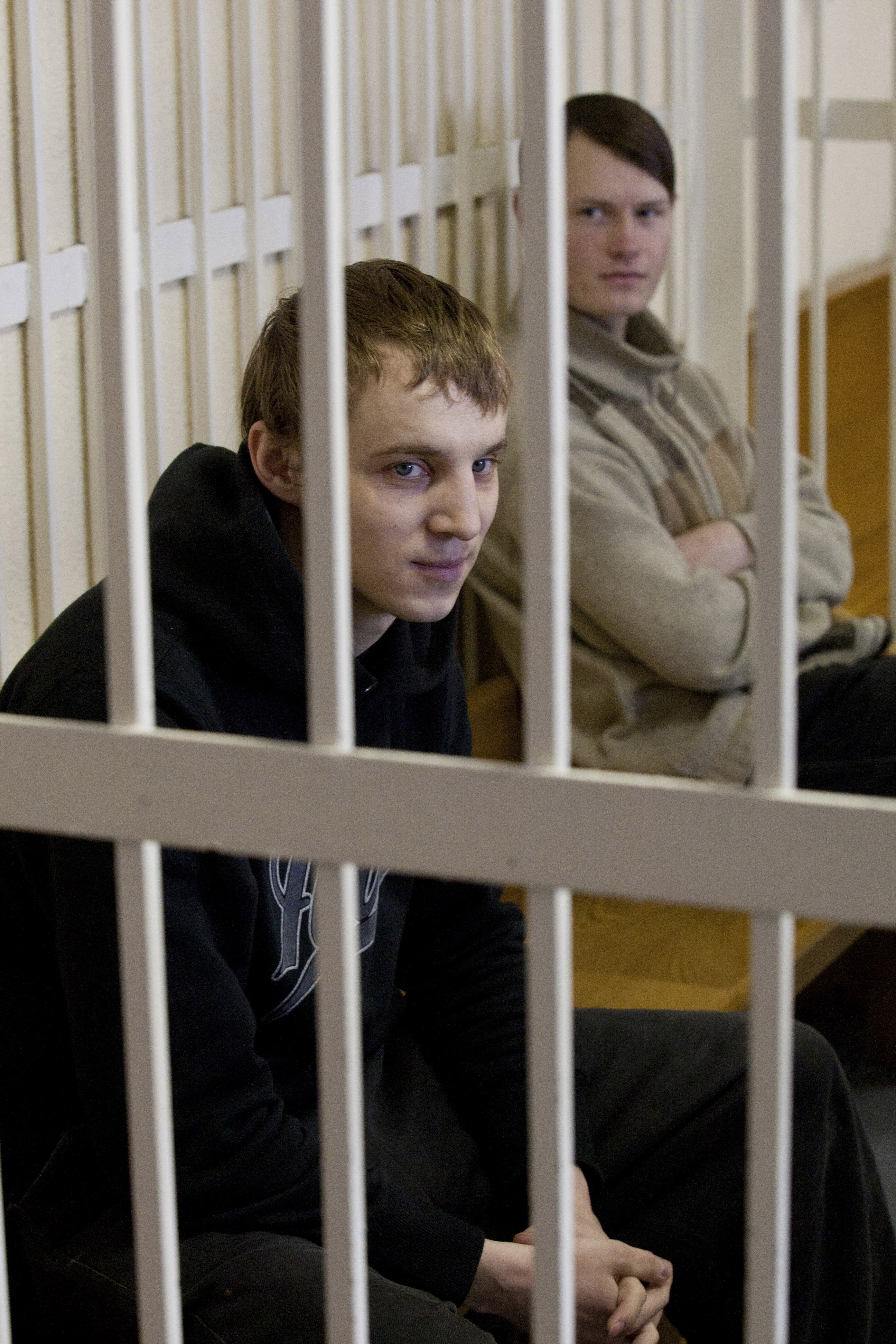 Zmitser was born on 20 July 1981 in the village of Kushnery, Ivatsevichy district, Brest region. As a child, Zmitser lived in Magadan in Russia, later his family moved to the town of Staryja Darohi, Belarus. 
Zmitser studied at the Hrodna Agricultural Institute. In 2001 he joined the Young Front movement. In the autumn of 2001, he took part in the Kurapaty memorial protest. Zmitser studied at the Faculty of Slavic Studies at the Vilnius University.
Zmitser was elected chair of the Young Front of the Minsk branch of the organization. He actively participated and organized numerous pro-democracy rallies. Zmitser has been repeatedly prosecuted for his political activities. In 2004 he participated in a protest against the results of the referendum on Lukashenko's third term.
Chronicle of repression
In the 2006 presidential election, he was a member of the electoral staff of Aliaksandr Milinkevich, he was one of the organizers of the  mass protest rally in Minsk and the tent city on the October Square. In September 2006 he was arrested and charged under the article 193, part 1 of the Criminal Code (activities on behalf of an unregistered organization). Sentenced to one and a half years of imprisonment. A year later new charges were brought against him because of  his refusal to testify against a 16-year-old Young Front activist Ivan Shyla. However, under a severe pressure from the international community, the court sentenced him to a fine of 1,860,000 BYR.
He was Detained on 18 December 2010 together with Eduard Lobau. On 24 March the Maskouski District Court of Minsk sentenced Zmitser to 2 years in a minimum security colony.
On 28 August 2012, he was sentenced to an additional year in prison for allegedly violating prison regulations.
He married Nasta Palazhanka in prison in December 2012.
Dashkievich was released on 28 August 2013. He spent in prison 986 days.