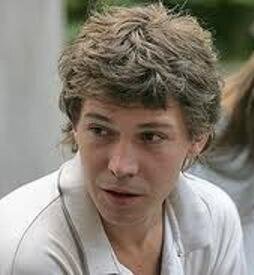 Denis Dzianisau – the United Civil Party activist, participant of the tent camp organized on the Minsk October Square in March 2006 in protest against rigged presidential elections. The action lasted three days, until the arrest of all its participants. 
Chronicle of repression
The criminal case against the youth activists, Denis Dzianisau and Tatiana Elavaya was initiated under the article 14, par. 1 and the article 342, par. 1 of the Criminal Code (organization and active participation in group actions, seriously violating public order). According to the head of the department for the supervision of the investigation, Mr. Zabavski "Denis Denisov together with more than 25 people, who were having more  than 1 000 leaflets, was detained by militia on 17 June 2006  while trying to perform an illegal action Revolt in the Summer Amphitheatre in Vitebsk. "
On 19 June  2006, the authorities initiated a criminal case. In October, Elavaya and Dzianisou were considered as defendants in the case.
On 16 February 2007 Denis was detained in the train from Minsk to Homel. At first he was delivered to the Homel detention centre and then to the prison No. 2 inVitebsk.  He spent 2 months in Vitebsk prison. The Belarusian blogers organized a campaign to raise the bail (15.500.000 BYR or $7,300) and got the young political prisoner out of the jail.
On 30 May 2007 criminal case against Tatsiana Elavaya and Denis Dzianisau was closed due to lack of evidence.