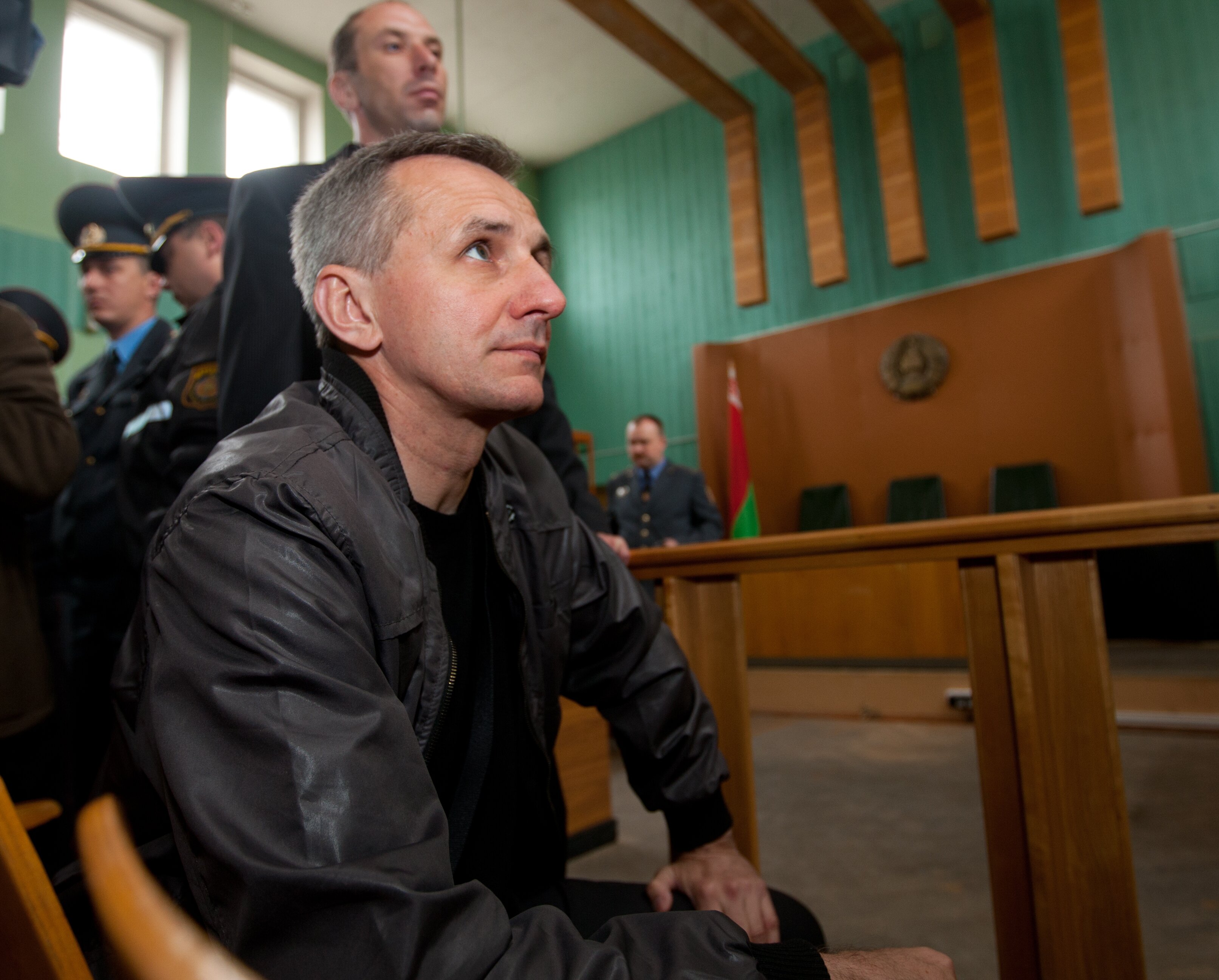 Siarhej is a civil activist and a member of the Belarusian Association of Journalists. He is one of the founders of the Party of Communist of Belarus (they were renamed in 2009 and became the Belarusian United Left Party 'Fair World' in 2009). During the 2010 presidential election he worked as a member of Uladzimir Niklajeu's campaign team.
Born 14 April 1962 in Korostyshev, Ukraine. He graduated from the Sverdlovsk Higher Military-Political Tank-Artillery School in 1984. He served as a political officer of the armed forces, by profession he is a teacher of history and social sciences. Between 1980 and 1991 Siarhej  served in the Armed Forces of the USSR in the Ural Military District, the Group of Soviet Forces in Germany and the Belarusian Military District. During that time he held several positions: company commander for political affairs, secretary of the Komsomol in the missile division, the assistant manager of an armored regiment of the political department, senior instructor of the Young Communist League. He ended his military service in the rank of major.
Since 1992 he works as a journalist. In his career he worked as a correspondent, chief of the war newspaper Woslawu Rodina (1992-1993), head of press service of Belarus People's Movement (1993), deputy editor of the newspaper, We and Wremja (1994-1995), editor of the newspaper the Tovarishch (since 1996).
Since 1982 he was a member of the Communist Party of the Soviet Union, since 1992 of  the Party of Belarusian Communists. He was the first secretary of the Central Committee of Leninist Young Communist League of Belarus(1992-1997) and member of the Central Committee of the Party of Belarusian Communists (1993), which is now called 'Fair World'.
When the Army announced depoliticization he ended his military service. He founded and headed the organizing committee for the revival of the Leninist Young Communist League, which organized in February 1992 the reconstruction of the Belarusian Congress of the Komsomol. He was among those who were actively involved in the creation of the Belarusian Communist Party.
Chronicle of repression
Siarhej was arrested on 20 December 2010 at his apartment and taken into custody at the KGB pre-trial prison. In late December he received charges under the art. 293, part 1 and 2 of the Criminal Code (mass riot). On 29 December he was released under recognizance. On 30 March 2011 the charges Siarhej faced were changed to the article 342, part 1 of the Criminal Code (organization and active participation in group actions, seriously violating public order). On 20 May, the Minsk Frunzenski District Court sentenced Siarhej Vazniak to two years on probation.