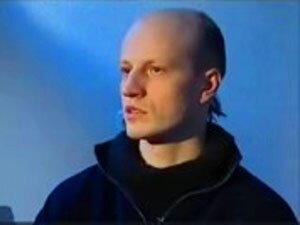 Ihar Alinevich, serving his sentence in Novopolotsk colony No. 10, was allowed to meet briefly with his family.
Charter97.org was informed about the meeting by the mother of political prisoner, Valentina Alinevich.
"Together with my husband we visited Ihar. In the prisons with strict discipline such meetings are allowed three times a year. We were talking on the phone,  through the glass. Son looked healthy, although his cheeks were sunken – 20 days spent  in solitary confinement were visible. I would say that his spirit has remained steadfast, and a sense of humor, such as always ", – says the mother of a political prisoner.
She also noted that it was possible to pass Ihar a package.
"Amazingly, there were no problems with passing the package. They took everything except dried mushrooms, shaving foam and nail clippers. These things are apparently forbidden. We brought Ihar sausages but he refused to take it as he is trying not to eat meat ", – concluded Valentine Alinevich.
Two months ago in Russia was published the book by Ihar I'm going to Magadan, which tells the story of his arrest in Moscow and about the months spent  in the KGB detention center.
On May 27, 2011, the judge Zhanna Chwojnicka sentenced Ihar Alinevich to 8 years of imprisonment in a maximum security penal colony. Currently, he is serving a sentence in Novopolotsk Penal Colony No. 10, which is known for its particularly bad conditions of detention. He and Mikola Dziadok and Alexander Franckievich were accused of attacking the building of the Ministry of Defense,  the "Shangri La"casino, and Okrestina detention center, and setting fire to the door of the building of Belarusbank.