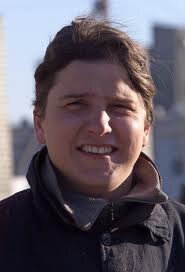 Pavel Mazejka was born on 25 May 1978 in Grodno. Pavel was a journalist of Pahonia newspaper. In 2006 he served as the press spokesman for opposition candidate Aliaksandr Milinkevich.  

Chronicle of repression
On 1 September 2002 Pavel Mazejka was arrested and accused of insulting the president. On 24 June 2002 he was sentenced to two and a half years of freedom restriction.  The charges were based on articles published in Pahonia in 2001. He served his sentence in the Zhlobin prison. He was paroled on 22 March 2003 for good behaviour. Pavel currently works as an independent journalist, he closely cooperates with  Belsat TV.