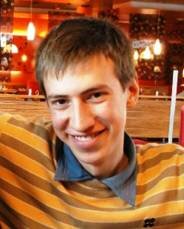 Born on 9 December 1990 in the town of Baranavichy in the Brest region. When he was a student he was an active participant of educational contests in history, computer science and geography that were held in the town, the region and the country. In 2008 he entered the Faculty of Management at the Belarusian State Economic University.
Chronicle of repression
He was detained on 19 December 2010 during the rally and arrested for 15 days in the pre-trial prison in Zhodino. On 25 January 2011 he was charged under the article 293, part 1 and 2 of the Criminal Code (mass riot). Fiodar was kept in custody at the pre-trial prison in Volodarski Street in Minsk. Later transferred to the Ivatsevichy penal colony. On 14 May 2011 he was sentenced to three years of imprisonment. Released on 14 September 2011.