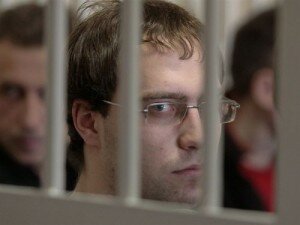 Born on 2 May 1987. He graduated from the school No. 138 in Minsk. He studied economics and law at the Belarusian Institute of Jurisprudence. He did not participate in any political movements.
Chronicle of repression
The participant of the demonstration on 19 December 2010 in Minsk. He took part in it as he wanted to express his civic position. He was the last defendant in the case of mass riots, which was closed after his arrest. He was kept in the Volodarka prison. He was detained on 21 March for 3 days. On 4 April he was charged under the article 293, part 2 (mass riot). On 12 May, sentenced to 3 years in prison. Vital was amnestied and released on 13 August 2011.