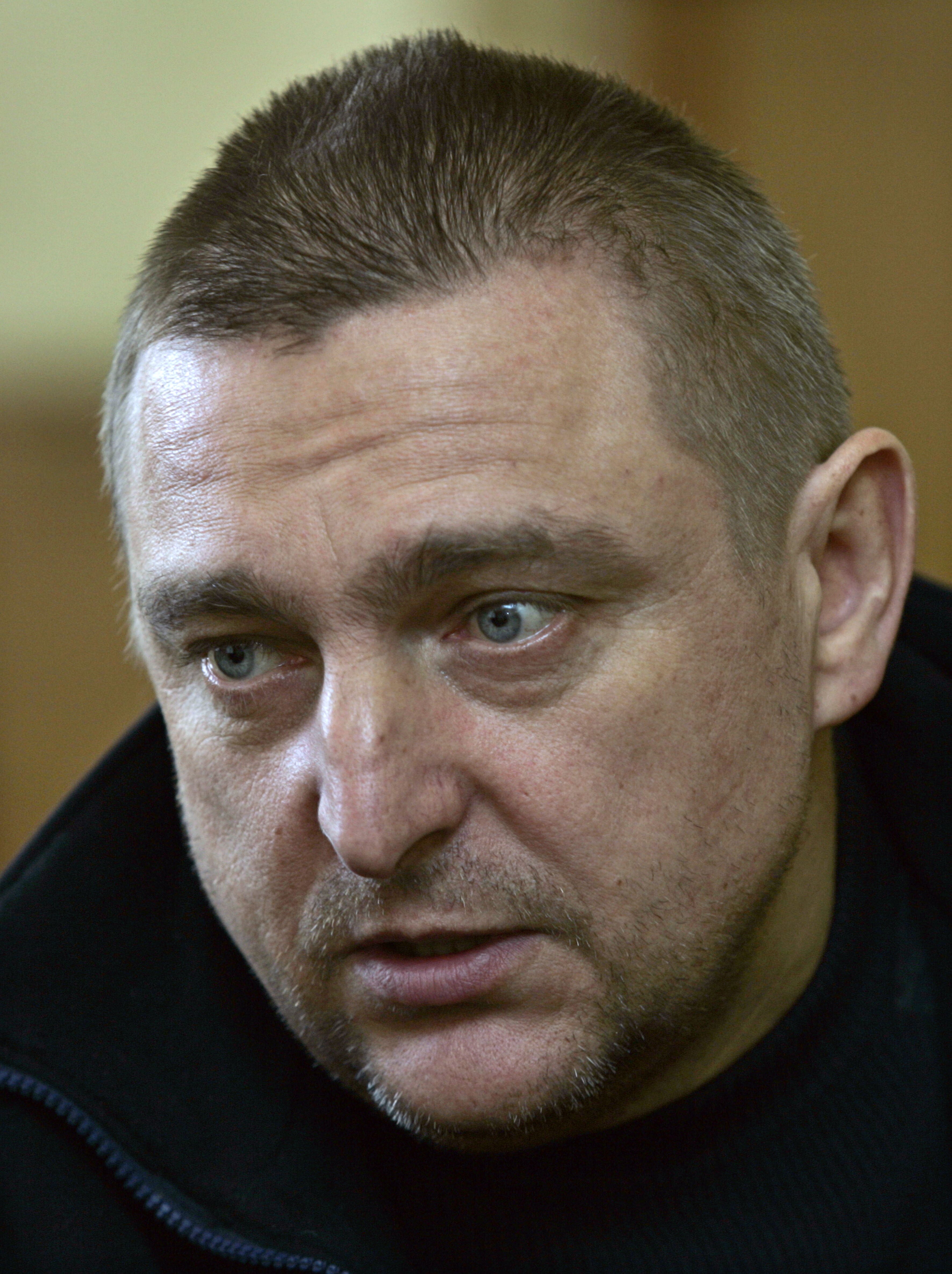 A veteran of the war in Afghanistan, a successful entrepreneur and pro-democracy activist from Volkovysk. Born on 7 January 1963 in Volkovysk. He graduated from Vocational School No. 37 in the neighbouring village Bolszaja Bierestovitza, he was trained as a car mechanic. Since 1981, he served in the Army as a driver in the strategic missile troops of the Russian Federation (in the region of Saratov).
Later he completed his warrant officer training and requested a transfer to Afghanistan. He was awarded the Order of the Red Star (Krasnaya Zvezda), and medals "For courage" and "For merits in the battle" for the defense of the bridge near Kandahar and participation in other operations. Autukhovich left the army in 1991, as the senior warrant officer, and started his own business in Volkovysk.
Chronicle of repression
Mikalay Autukhovich was arrested on 15 October 2005. On 7 July 2006 he was charged with "large scale tax evasion and running business without a registration and a license". He was found guilty on both counts and sentenced to three-and-a-half years' home arrest.
The trial on the confiscation of property took place at the end of 2007. He was left with the house, the car base and some taxi cars. The officials confiscated 13 taxis, his flat and two magazines. 350 million Belarusian rubles has been assigned to vindication.
Autukhovich was one of six political prisoners who were freed as a result of harsh sanctions imposed on Belarus by the United States and the European Union, but as early as 8 February 2009, he was re-arrested and charged with the alleged storage of weapons. During this time, Autukhovich's health deteriorated, his body was exhausted by long series of hunger protests and the lack of adequate medical care.
In 2010 he was sentenced to 5 years and 2 months imprisonment in maximum security colony for alleged illegal transport of five cartridges for hunting weapons (art. 295, part 2, "unlawful use of firearms, ammunition and explosives").
He served his sentence in the penal colony No. 5 in Ivatsevichy (Brest region). In December 2011 he was held for  a month in a solitary confinement. On 17 January 2012 by the sentence of the court he was transferred to a closed prison in Hrodno, in which he is currently serving his sentence.