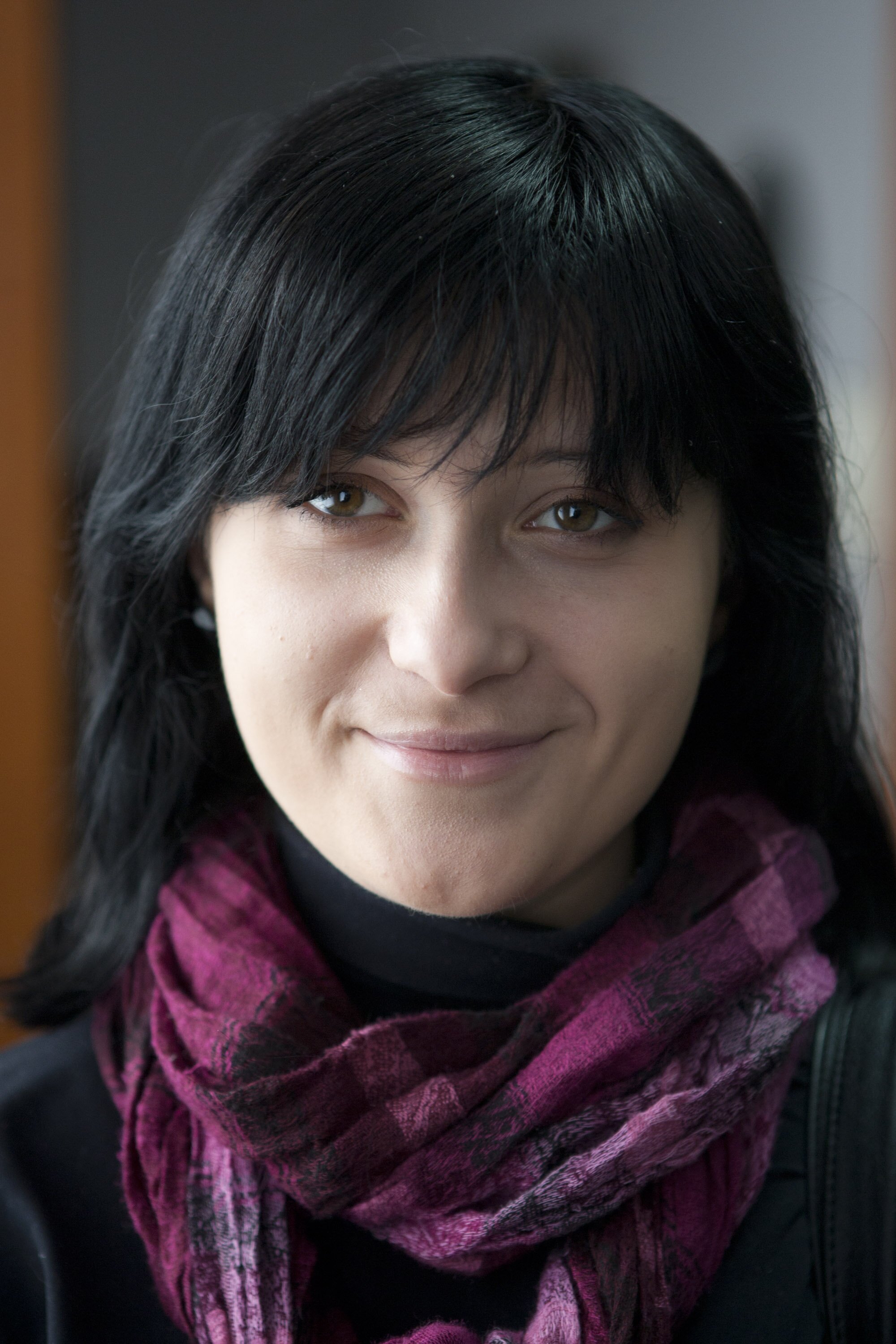 Nasta Dashkievich née Palazhanka was born on 2 August 1990 in Minsk. Deputy chair of the Young Front, a nation-oriented democratic youth organization. Attended Schools no. 73 and 37 in Minsk. In 2008 she entered the Philosophy and Political Studies Faculty of the European Humanities University.
Nasta has been repeatedly subjected to harassment by the authorities, nevertheless she  soon became leader of the Young Front. In 2007 Nasta, together with other Young Front activists, was convicted under the art. 193 part 1 for illegal NGO membership and received an official caution by the court. Nasta has taken part in numerous rallies and campaigns organized by the Young Front, and has been repeatedly detained by the police.
After she turned 18, Nasta began to be sentenced to administrative arrests. On 7 November 2008 she was arrested for 3 days for participation in an anti-Communist picket outside the KGB central office in Minsk. On 9 March 2008, Nasta was elected deputy chair of the Young Front movement.
Chronicle of repression
During the 2010 election campaign, she was constantly harassed by the authorities. On 9 December, 10 days ahead of the 19 December rally, she, together with the other Young Front activists Zmitser Dashkievich, Mikola Dzamidzenka and Uladzimir Jaromienak, was detained by the militia for alleged car theft. They were taken to a militia station and released without charges a few hours later.
After the 19 December 2010 demonstration, Nasta was arrested at home by 15 KGB agents. She was facing charges for staging and participating in mass riots. On 17 February 2011 Nasta was released on recognizance. On 8 March she became the first Belarusian citizen awarded with the International Women's Prise for Courage, passed to her by the US Secretary of State Hillary Clinton. On 30 March the charges to Nasta were changed to the article 342, part 1, (organization and active participation in group actions, seriously violating public order). On 20 May, Minsk Frunzenski District Court sentenced Nasta Dashkievich to 1 year of suspended sentence.
Privately, the wife of Zmicer Dashkievich.