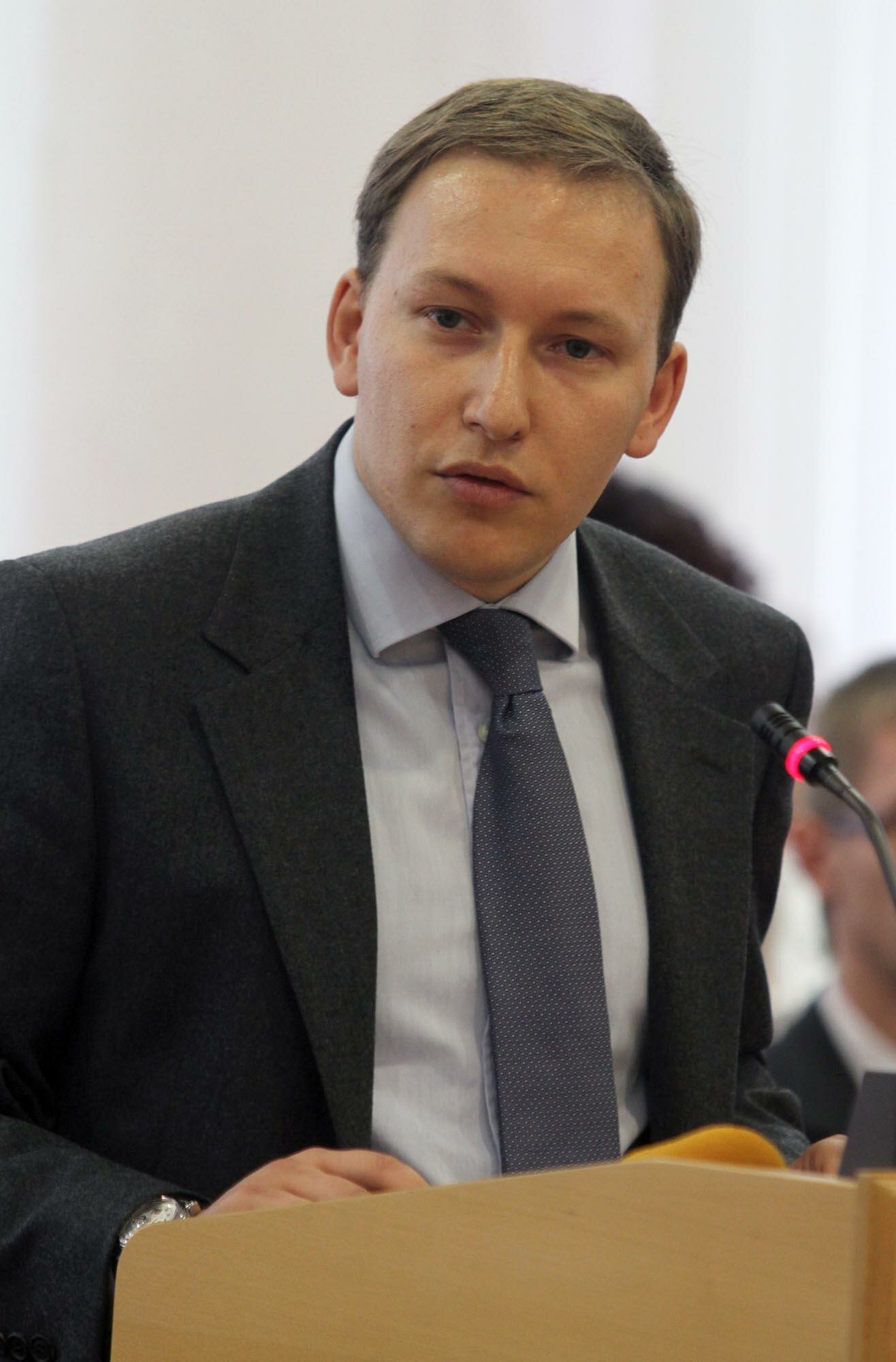 Born on 12 May 1981 in Minsk, studied at the philosophical faculty of the European Humanities University. Served in the army in 2000-2001. A member of the United Civil Party since 2001. Has taken part in the electoral campaigns since 1999. In the course of time he advanced from a volunteer to the head of an electoral headquarters. In 2005-2009, he had a business, being the head of a consulting company, but decided to close it down not to have any trouble with the authorities, as he intended to participate in the presidential electoral campaign.
Chronicle of repression
Andrej Dzmitryeu was detained by the militia for his political activities. In 2007, he served administrative arrest. On 18 May 2010, he was detained together with other activists of the Tell the Truth! civil campaign which the authorities tried to dissolve.
During the 2010 presidential campaign, he headed the electoral team of the presidential candidate Uladzimir Niklajeu. He was detained on the night of 19-20 December 2010, after the action of protest on the Independence Square in Minsk, and put in the pre-trial prison of the KGB. He was charged under the art. 293 of the Criminal Code (mass riot). On  3 January, he was released under a written recognizance not to leave Minsk. On 30 March 2011 the charges against him were changed to the art. 342, part 1 of the Criminal Code of the Republic of Belarus (organization and active participation in group actions, seriously violating public order). On 20 May, the Minsk Frunzenski District Court sentenced Andrej Dzmitryeu to 2 years of suspended sentence.