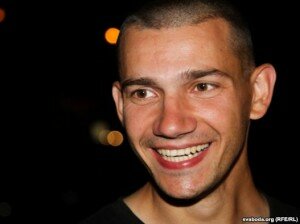 Andrej was born on 12 December 1981. He studied applied mathematics at the Belarusian State University. He worked as an IT programmer. He was involved in charity work, he was helping people suffering from serious health problems to collect funds for their medical treatment. In November 2010,  a month prior to the events on the Independence Square he officially joined the United Civic Party (although he never became a party's member). He was helping in the presidential campaign of Jaroslau Romanchuk. He participated in the 19 December peaceful protest, but managed to leave without arrest.
Chronicle of repression
Andrej was detained on 9 February 2011 and his apartment was searched. Andrej was charged under the art. 293 (mass riot) and kept in custody in the KGB pre-trial prison. On 5 May he was sentenced to three years of imprisonment. He served the sentence in the penal colony in Bobruisk. On 1 September 2011 Andrej Pratasenia was amnestied and released.