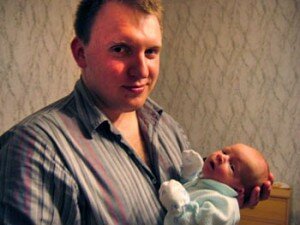 Aliaksandr Shalajka was born on 17 January 1977 in Minsk. He graduated with honors from high school and then from the Department of International Relations at the Belarusian State University. In 2001 he graduated from the Law Department. He worked at the National Academy of Sciences as a specialist responsible with the cooperation with UNESCO.
Chronicle of repression 
Aliaksandr was arrested on 1 February 2006. On 4 August 2006 he and other members of the NGO Partnerstva (Partnership), among them Enira Branickaja, Tsimafej Dranchuk, Mikalay Astreika and Zmicer Dashkievich were sentenced by the Central District Court of Minsk under the article 193 of the Criminal Code (acting on behalf of an unregistered organization). Shalajka was sentenced to six months' imprisonment. He was released on  21 August 2006.