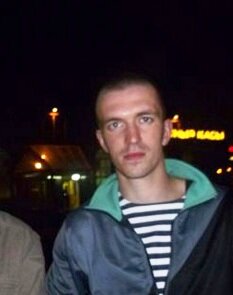 Born on 25 August 1984 in Minsk. Graduate of a medical college, he worked in a hospital, has profound interest in music. He studied also at the Institute of Contemporary Knowledge, majoring in Art. He has never been engaged in politics.
Chronicle of repression
Detained and beaten up (head injury) during the dispersal of the 19 December peaceful protest. Sentenced to 10 days of arrest in the Okrestina prison. On 12 January, he was detained again for refusing to turn up for interrogation without an official summons. Dzmitry was declared to be a suspect in the mass riot criminal case and detained for 3 days. He was later transferred to Minsk pre-trial prison No 1 in Valadarski Street. On 26 May was sentenced to 3 years in a high-security colony by the Leninski District Court of Minsk. On 11 June 2011 he was transferred to the colony No. 15 in Mogilev. During the imprisonment his health condition severely deteriorated. He was released on amnesty on 14 September 2011.