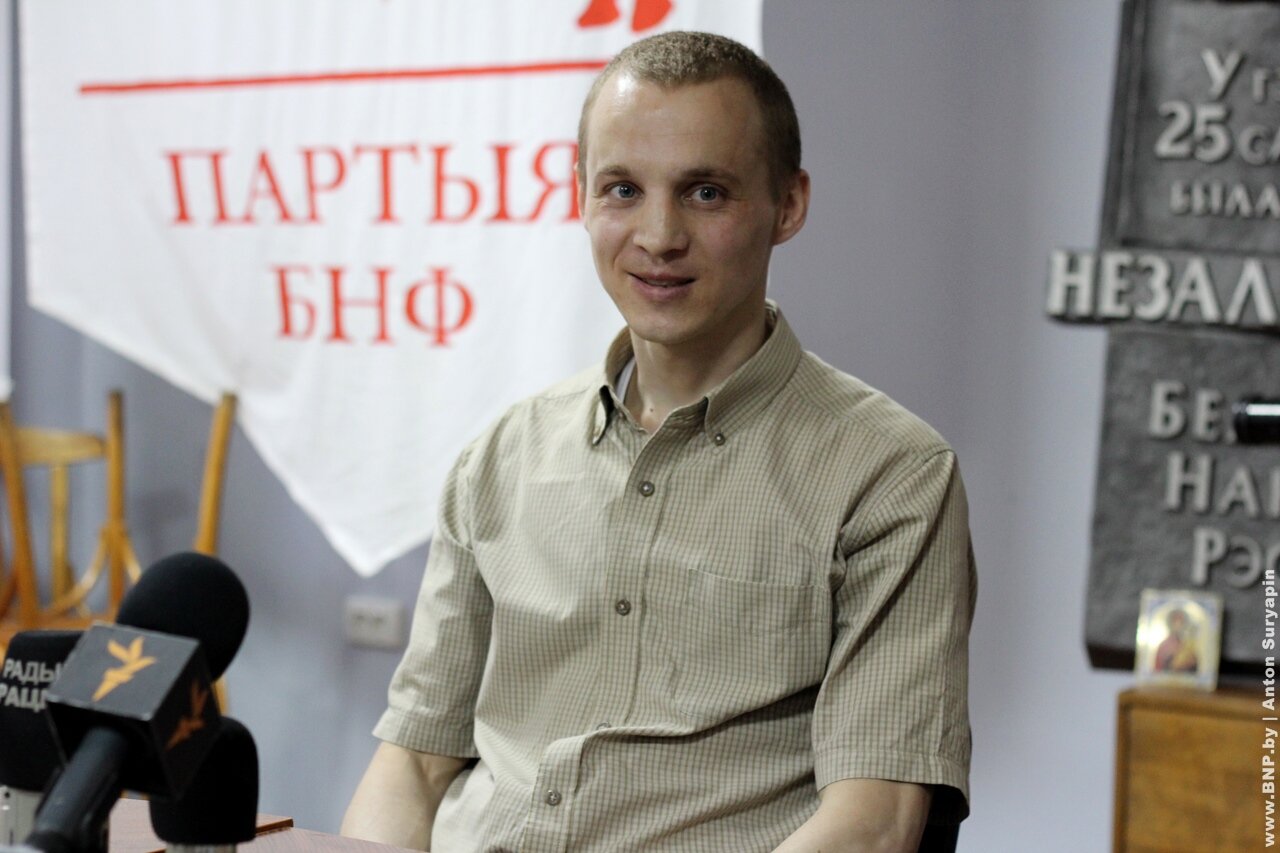 A former political prisoner can be again imprisoned for any violation of the rules of militia supervision. 
Zmitser Dashkevich gave an interview to charter97.org website.
– I had to re-register from the Zavadzki district to the Pershamaiski district. I took the necessary documents in the Zavadski district militia station and came to the Pershamaiski district. I talked to a militia officer responsible for supervision. I told him about the militia supervision in the Zavadski district. It's like a circus: they come to you at 20:02 for a check and say you'll go to jail if you are late two times more. The militiaman said officers of the Pershmaiski district department don't do such things – said Zmitser.
Zmitser Dashkevich informed that the chief officers of the supervision office, said that they had the right to check on him 30 seconds after 20:00 and even in the middle of the night.
– I don't understand why they organise these provocations and threaten me with a new jail term for being late for 30 seconds. I am going to apply to the Prosecutor's Office asking to talk to them or at least teach them to speak in a polite manner. I think a probability of violating the rules of militia supervision is rather high – the former political prisoner said.
Zmitser Dashkevich, was released from the Hrodna prison No. 1 on 28 August 2013. He has spent 986 days in prison on accusations of "malicious hooliganism".
He and Eduard Lobau were detained in Minsk on 8 December 2010, a day before the presidential election. They were accused of beating two Minsk residents. The Young Front activists pleaded not guilty and said they didn't know the alleged victims, but the Maskouski District Court found both guilty of malicious hooliganism on 24 March 2011. Dashkevich was sentenced to 2 years in a minimum security correctional colony; Lobau was given four years in a medium security correctional colony. On 28 August 2012, Dashkevich received an additional year in prison for "persistent failure to obey orders of prison officers."