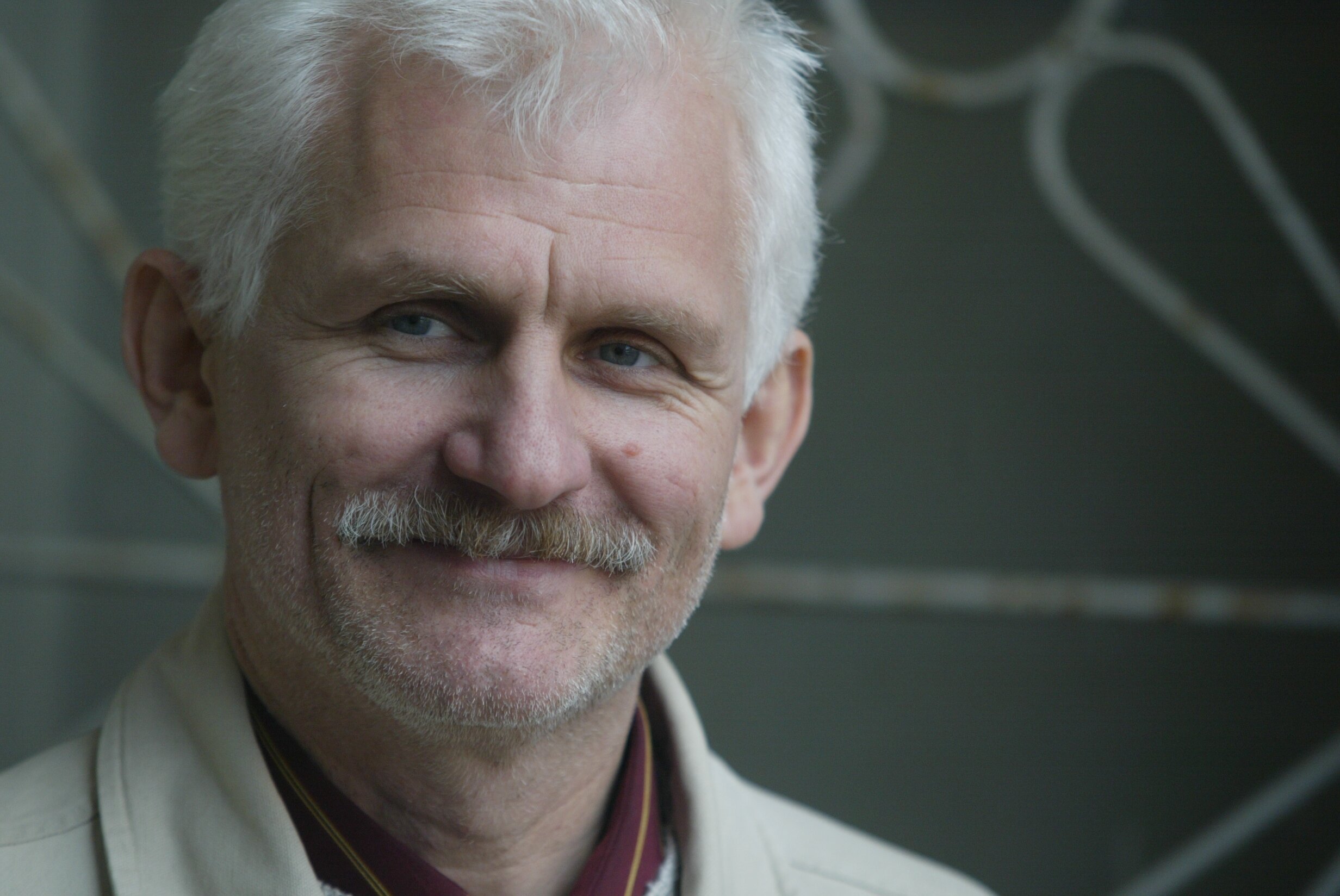 Two years ago the Court of Pyershamayski District in Minsk sentenced Ales Bialiatski, the president of Viasna Human Rights Centre to 4,5 years in prison for alleged concealment of income on a large scale.  Why was it not possibile to appeal against the judgement? What messages are coming from the penal colony where the prisoner is held?
Viasna human right defenders maintain their claim of the innocence of Ales Bialacki and prove that the verdict from the November 2011 has been issued against the law. Ales Bialacki was convicted of concealing income from abroad but according to human right defender Walenty Stefanowich earned money were not spend on personal expensess but,  as a  human rights organisation requested, donated to charity. W. Stefanowicz says that in that case income is not taxed in accordance with the belarusian law.
"The Court conceded that Bialiatski was acting according to existing arrangements and previously contracted obligations. But the court said A without saying B and did not explain what those obligations concerned. That was crutial to the case but yet was not examined. The mentioned obligation reffered to the help to persecuted ones and for organizations defending human rights and so on. Bialiatski did not leave money for himself but donated it and this act can not be taxed. This is why speaking about the Bialiatski case both the violation of international agreements and judgement contradiction with the law comes to mind. In this verdict the political motives can be seen".        
Ales Bialiatski is kept in the penal colony in Bobrujsk. He works with packaging knitwear and says that due to this work he does not have much free time. Few penalties has been posed on him while serving the sentence because of alleged violation of internal regulations in the colony. The number of received packages and meetings was limited for him. According to Bialatski's wife Natalia Pinczuk informations about conditions of detention and news about the prison life in the press releases are affecting the attitude of authorities towards him. At the beggining of November Ales Bialiatski has served half of his sentence. Natalia Pinczuk quotes the letter received form Ales in November.
'November is coming – the most nostalgic, dreary month. The only thing that can be celebrated is the 4th of November – this day marks half of my sentence in prison'.
According to the informations from the colony, serving half of sentence did not give Bielecki any chances on an early release.
In the past two years the name of Ales Bialiatski was listed as one of those, whose release is demanded by the European Union and USA. Belarusian President Aleksandr Lukaszenka ensures that he will consider written pardon requests. At the same time political prisoners, with Ales Bialiatski amongst them, refuse to sign requests as they do not feel guilty.
Will it be possibile to expand the solidarity campaign with political prisoners? Within two years organisations defending human rights (Viasna, Solidarity and others) held a few campaigns, sending cards with words of solidarity to those imprisoned in belarussian jails. Some of activists hanged out the banners and painted the graffiti demanding the release of the ones punished for social and political activity. Some, like Pawel Winogradau and Uladzimir Jaromienak,  were held captive and courts have rulled different sentences.
Homel's social activist Leonid Sudaleko thinks that the authorities are trying to reduce the amount of information regarding political prosoners and the Bialiatski case. In Homel for example applications for participation in the solidarity event with Ales Bialacki were not accepted.
'We tried to organise prostests and marches for Ales Bialacki when the former Homel mayor Swietlana Goldadz was serving her term but we were always refused.  One of our complaints has been registed in The UN Human Rights Committe'.
According to Viasna Human Rights Centre, within two years around 30 requests for permission to organise a solidarity event with Ales Bialiatski were submited and yet not even one has been allowed to take place.