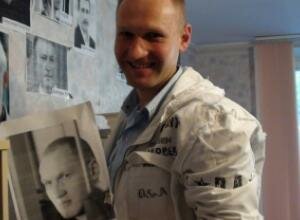 Born on 16 September 1981 in Baranovichi. He graduated from the high school No. 13, then studied at the Academy of Physical Education in Minsk.  He worked as a security worker in a restaurant, and later in the embassy of the United Arab Emirates in Belarus. He was never interested in politics.
Chronicle of repression
Znicer Novik was arrested late in the evening on 23 December 2010 at his home in Baranovichi, as a suspect in a criminal case of mass riot. On 30 December 2010, he was charged under the article 293, part 2 of the Criminal Code (participation in mass riots). He was held in custody of the KGB prison in Minsk. On 2 March 2011, a court in Minsk sentenced him to three and a half years in prison. He served his sentence in the Shklov penal colony. On 14 September 2011 he was pardoned by Lukashenko and released .