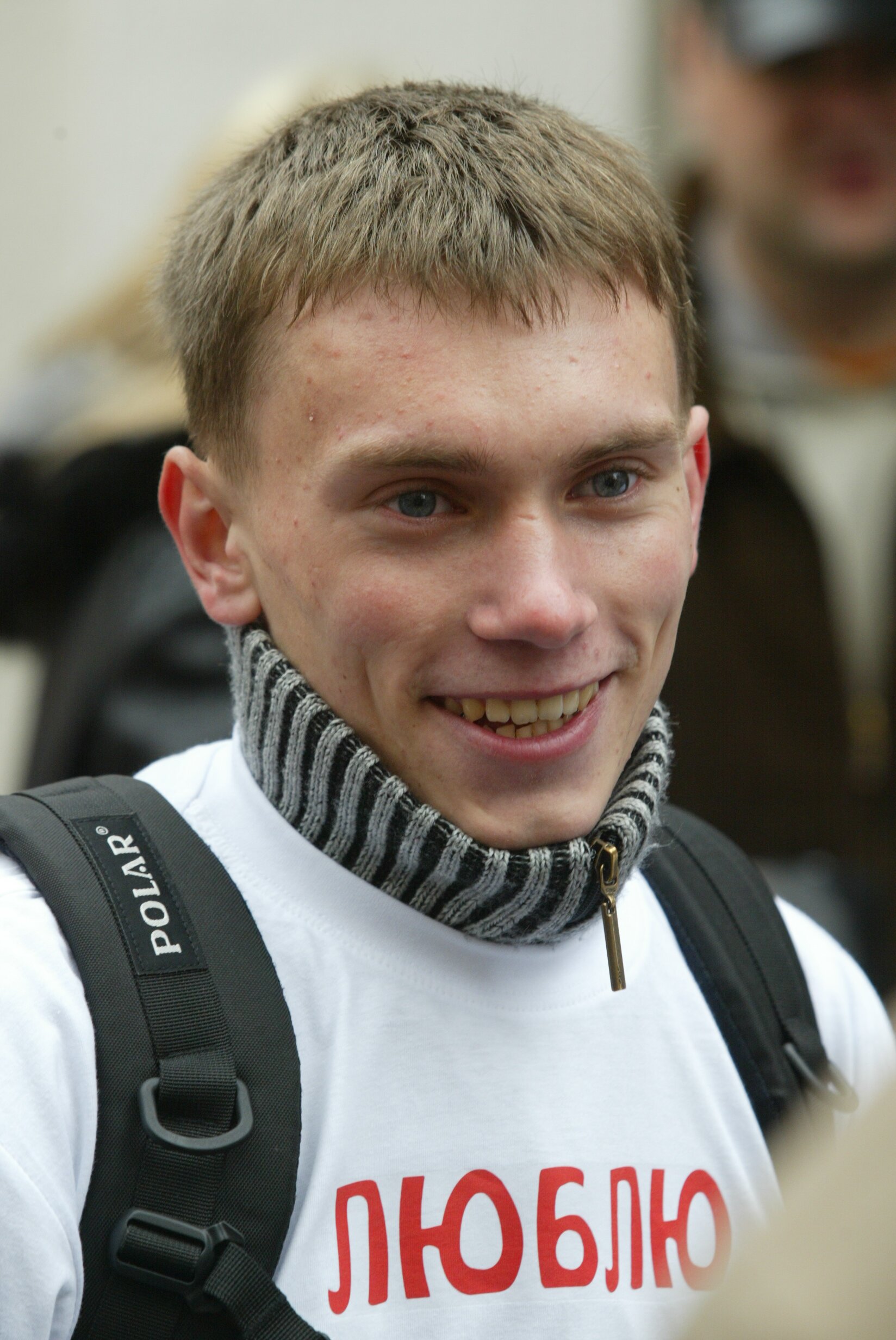 Arciom Dubski – the Young Front activist from Osipovichi. In January 2008 he was arrested for 15 days for taking part in the protest of entrepreneurs, held in the center of Minsk on 10 January.
Chronicle of repression
He was charge under the art. 342, part 1 of the Criminal Code of the Republic of Belarus (organization and active participation in group actions, seriously violating public order).
On 22 April the judge Elena Ilyna of the Central District Court of Minsk found Arciom guilty of the alleged offense and sentenced him to two years of freedom restriction. In October 2008, Arciom Dubski went to Ukraine, because there was a threat that the authorities would open a new criminal case against him. As Dubski received three warnings concerning the infringement of penalty regime.
However, after four months Dubski returned to Belarus to take part in a street action on the occasion of Valentine's Day. On 13 February 2009 he was detained in a train to Homel, and was transferred to the detention center. A criminal case was initiated against him under the article 216, part 1of the Criminal Code of the Republic of Belarus (property damage). On 3 March Dubski was sentenced to a fine. But the activist remained in custody and was presented with new charges under the article 415 of the Criminal Code of the Republic of Belarus (violation of the conditions of a freedom restriction).
On 15 April Arciom Dubski was released from the detention center in Bobruisk, but was banned from leaving the place of residence.
On 7 July 2009, the court in Osipovichi sentenced Arciom Dubski to one year imprisonment in a penal colony. Immediately after the verdict was announced, Dubski was placed in custody. He served the sentence in penal colony No. 19 in Mahilou. He was released on 25 May 2010. After 19 December 2010 rally, Dubski was detained in Minsk. In this way, the authorities wanted to prevent Dubski from taking part in the campaign of solidarity with detainees.