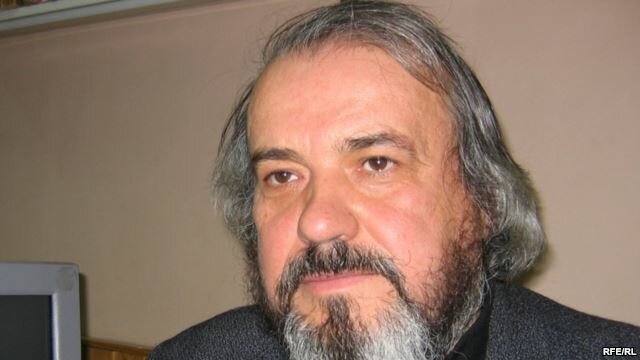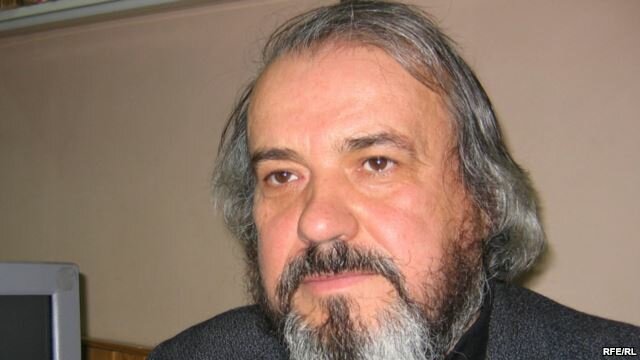 Former political prisoner Ryhor Kiyko died of cancer on October 3, according to civil society activist Halina Siuchyk.
Ryhor Kiyko was a member of the Conservative Christian Party BPF. He was a courageous person and dedicated to his homeland, says deputy chairman of the CCP BPF Yury Belenki:
"He is an ethnic Ukrainian, but may God give that our Belarusians were such Belarusians as Ryhor was. A man of talent, an artist, but he was ahead of our struggle. He suffered for it, he was repressed. He was beaten in Kurapaty, I do not rule out that the disease, which happened to him, could have been provoked by the beating. I remember him taking off his shirt and showing: he had all his body in these bruises. After that, he did not for a minute stop his work for the sake of our homeland. It was a rare combination: a hard and courageous man on the one hand, and at the same time, a talented and gentle, friendly to his colleagues. And in the last few days, having this disease, he did not even want to trouble us, his friends, saying that it was his problem and he'd deal with it bravely. And he fought to the end alone."
"Uncle Ryhor Gregory was one of those true BPF activists who actually taught the Young Front," said co-chairman of the BCD Pavel Seviarynets. "He was one of the first Belarusian political prisoners. In 1997, he tried to fight a white-red-white flag from the police during the Freedom Day. Policemen snatched the flags, broke them, threw them on the road. He took a white-red-white flag back, and for this he was detained along with several participants, after that he spent three months in Valadarka prison and served two years of "chemistry"."
"In Kurapaty, he fearlessly walked with bare hands against riot police when they tried to break the crosses and build a ring road through the Kurapaty. He was one of those who defended these crosses with their own bodies, and he was very badly beaten there, he was in the hospital after that.
These people are rare in Belarus. In addition, he is a great artist and ceramist, he raised two wonderful, talented daughters, graduates of the Academy of Arts. And this is one of those people on whom the Belarusian movement is based, one of those people who give an example.
I am a believer and I believe that Ryhor Ivanavich is now better than he was here on earth, as he suffered a lot because he had such cancer, and it is a painful thing. I believe that in he will be better there than he was in this world."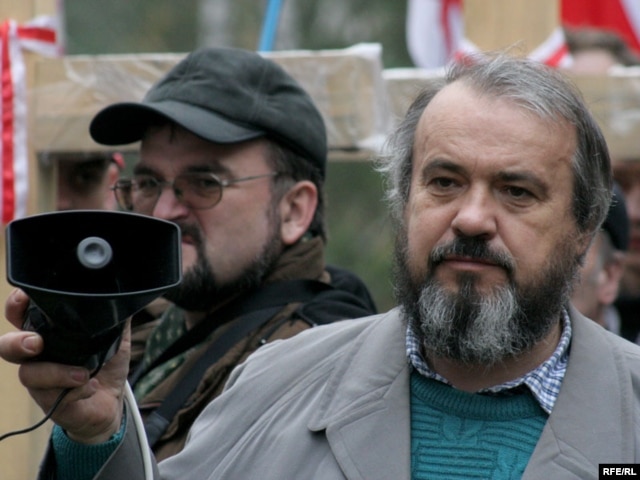 Chairman of the Belarusian Union of Artists Ryhor Sitnitsa mentions that met with Ryhor Kiyko a week ago.
"He was already very sick. Unfortunately, the disease lasted for almost two years. He faught it as hard as he could. And in life he was a very honest, a very good man. We had know each other since we were students. Ryhor was always a supporter of the Belarusian national values ​​and shrines, and he worshiped these values as hard as he could. No wonder he was a member of the "Pahonia" group of Belarusian Union of Artists, which professes these values. Above all, he was very active as a citizen, and for his own political position he once suffered and endured harassment, including judicial. But he went through it all and had always been very sincere, honest and a wonderful person, an artist and teacher. He taught at the University of Culture, they respected him very much there. And so, of course, it is another loss of a good man, and an artist, and a true Belarusian."
Ryhor Kiyko – an artist, a painter, an activist of the Belarusian Popular Front party (BPF). He was born on 27 June in the village of Celujkovo, in Ukraine, in a family of teachers. His family later moved to Belarus, his mother's homeland. In 1980 he graduated from the Belarusian Art Institute. He is a member of the Belarusian Union of Artists. Ryhor works in the BPF movement from its very beginning. In the late 1990s the party's conservative wing split from the main BPF to found an independent political party – the Conservative Christian Party BPF which Ryhor joined. He has participated in many street actions. He is an academic, and continues his work as an artist.
Ryhor was detained by militia many times. In the spring of 1996 he was sentenced to 8 days in jail for participating in a rally of solidarity with his Ukrainian friends, detained in Minsk during the Chernobyl Path.
On 1 April 1997 he was detained and charged for taking part in the the Day of Will, Belarusian Independence Day on 23 March 1997 at which demonstrators and militia clashed many times. He was charged under the art. 339, part 2 of the Criminal Code (hooliganism). Kijko was detained for three months in the Volodarka prison. He was released from prison in July but was forbidden to leave his place of residence. Ryhor Kijko was sentenced to two years of forced labour at the place of detention. At that time it was one of the first politically motivated decisions, and seemed to be very strict. He was released on 26 April 1999.