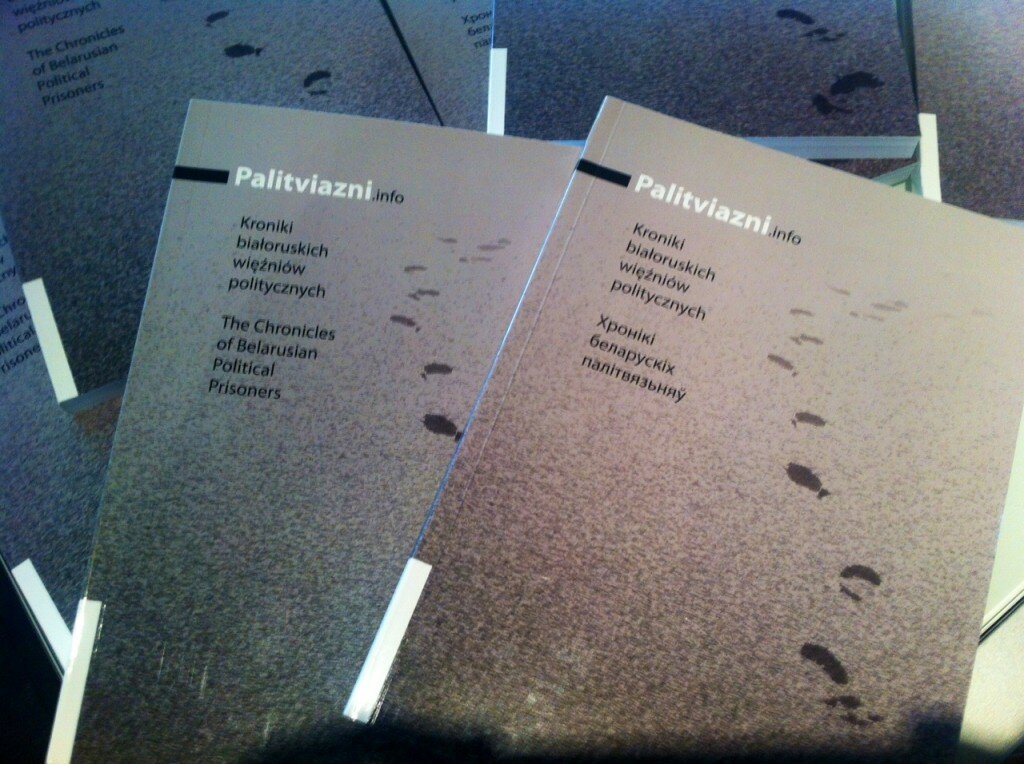 Human Rights Center Viasna and Polish organization Foundation for the Development of Democratic Initiatives published book Palitviazni.info: The Chronicles of Belarusian Political Prisoners
The book contains the biographies of political prisoners with a description of their cases,as well as the names of judges and prosecutors. It is the only book, containing almost encyclopedic facts about 187 Belarusian political prisoners – that is, all those that Human Rights Center Viasna recognized as prisoners of conscience. This publication shows, from the perspective of life of every of the described prisoner, the political conditions in the last dictatorship in Europe.
The book was published in two language versions: ​​Polish-Belarusian and Polish-English.
If you would like to receive a free copy of the book please contact: szczepanska@frid.pl