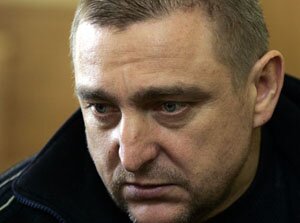 According to Lidzia Avtukhovich, she sent her son the needed medication back on December 15. However, on December 26 she received a letter from him where he wrote that he still hadn't been handed over the medicines. "Sending a parcel from Vaukavyst to Hrodna may not take longer than two days", said Lidziya Autukhovich. " I'm very worried about why he delayed parcel . And I still do not have any information confirming its receipt."
The woman also added that during Mikalai's stay in prison his old illnesses, including back pains and problems with teeth, got worse. He also got an elevated blood sugar level. The mother explains it with a nervous atmosphere and a poor nutrition in Hrodna prison where he is kept.
According to her, Mr. Autukhovich continues to learning Belarusian and English and maintains an active mail correspondence with over 80 people. "Most letters come from Minsk, but there are also letters from Europe, America, Russia and Canada. Such support helps him to endure the unjust punishment."
In his letters Mikalai Autukhovich expresses an interested in current issues such as the duty on cars, adoption of the budget for 2014 and the protests in Ukraine.
Let us remind that Vaukavysk entrepreneur Mikalai Autukhovich is serving his sentence in Hrodna prison No. 1. He was punished with imprisonment for 5 years and 2 months for allegedly saving five fire-cartridges. The release of the political prisoner is expected on April 8, 2014.
spring96.org