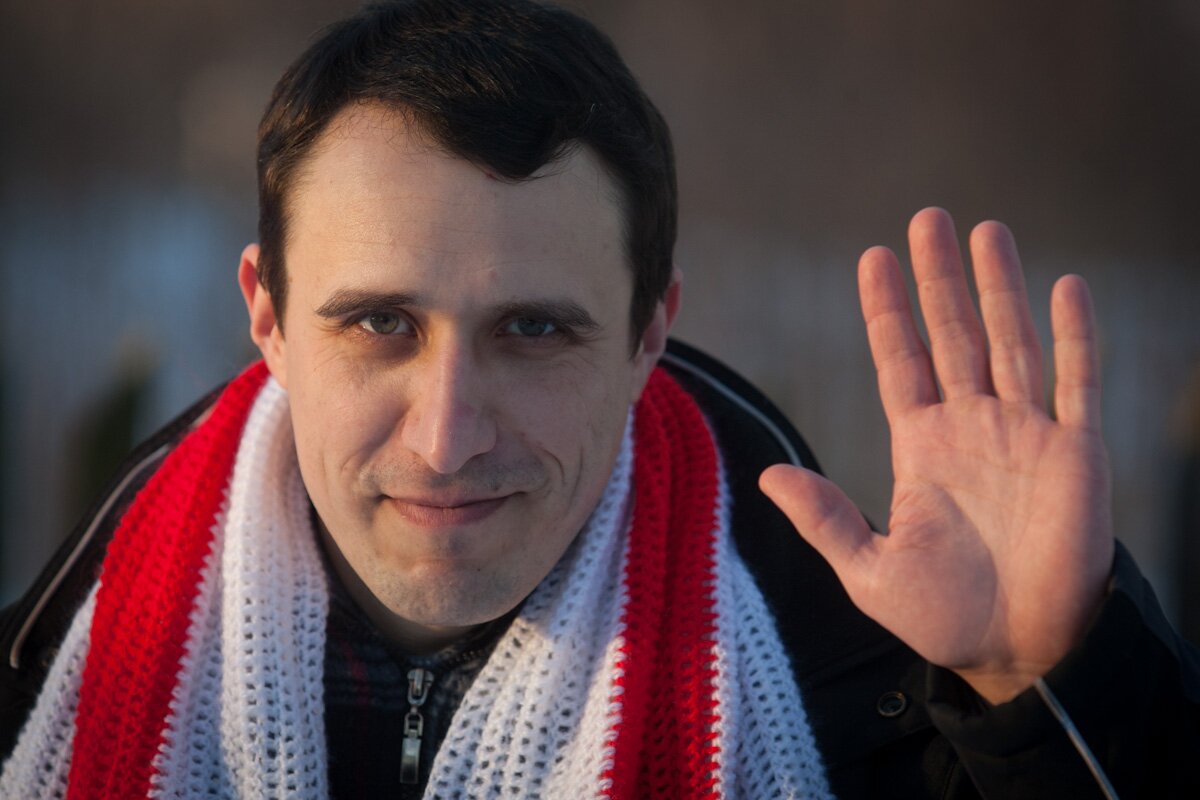 Former political prisoner, co-leader of  the Belarusian Christian Democrats Pawel Siewiaryniec has proposed to Olga Szylak. Last weekend he visited his fiancée's parents in the village of Narocz.
'We went to Olga's parents in Narocz, received their blessing, the ring and now we are engaged to be married. How we met, how our relationship grew – this is a different story. The history of our love was promised to one journalist who will publish it soon. He will tell a beautiful story'.
Editors: Is Olga a student or is she working?
Siewiaryniec: She works as a russian language teacher. Olga finished the faculty of Philology of Belarusian State University. She comes from the Pastavy Raion but was born in Wilno. Her parents were working in Wilno at that time and then stared living in the village of Gruzdowo in Pastavny Raion. She's 22, she will turn 23 on January. She grew up in the countryside. Now they moved to Narocz but they still have a house in Gruzdow. We met on the BChD party meeting.
Editors: When and where will the wedding take place?
Siewiaryniec: Right now the fast has begun so probably near the beggining of next year. Everything will be announced at the right time. The fast ends with the beggining of the Orthodox Christmas. Olga is a Catholic.
Editors: The wedding will take place in an orthodox church?
Siewiaryniec: This will be separated, informations will be announced separately.
Editors: How did parents react? Dis Olga see your parents?
Siewiryniec: Of course, my parents were very happy because they were waiting for that for quite some time now. They are very fond of her. And Olga's parents welcomed me warmly too.
Pawel said that right now this is the most important thing in his private life. He also mentioned that he has rented a studio in Minsk. Absorbed by party affairs, he is preparing his book "Belarusian abyss" for publication.