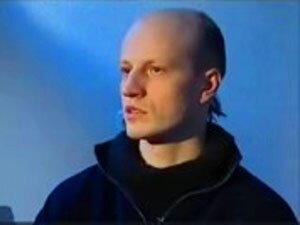 Ihar Alienievich, who is serving his sentence in the penal colony in Navapolatsk, was put in a penal cell on his birthday, 24 September.
According to his mother Valiancina Alienievich, on 4 October she had a short meeting with the son at the colony. Ihar told her that on 24 September, when he turned 30, a lawyer came to visit him, Radio Svaboda reports.
Right after the meeting with the lawyer an on-duty officer came and told Ihar Alienievich that he was punished with a penal cell for not going to work on that day. As a result the political prisoner spent his birthday in a lock-up.
The peculiarity of the situation is that Alienievich, as well as some other prisoners, was accepted to a vocational college. The prisoners, who study, are freed from work. But now, after the penal cell, Alienievich was expelled from the college with no explanations given.
After he was released from the penal cell he has not been receiving any mail – neither letter, nor newspapers, the political prisoner's mother Valiancina Alienievich said.
The activists of the anarchist movement were detained in September 2010 for participating in protest actions, which the court later qualified as attacks on official buildings. He young men were sentenced to long-term imprisonment on the charges of carrying out a number of political actions, including the attack on the Russian embassy in Minsk in August 2010.
Ihar Alienievich was sentenced to 8 years. He is serving the term in a penal colony in Navapolatsk.
Early in 2013 his book "Going to Magadan" was published based on the diary that he had written in the KGB jail.