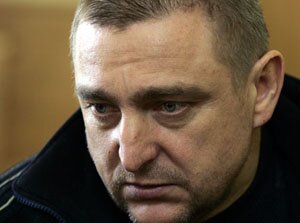 Mikalai Autukhovich has been receiving unfair sanctions for the last two years. New sanctions are imposed when the old ones expire. On September 4, 2013, the political had a month until the expiry of all previous sanctions when he was accused of committing a new violation. The new disciplinary sanction deprived him of an opportunity to receive parcels and meet with his relatives that is allowed to other inmates.
Mikalai Autukhovich was punished allegedly for failure to be in bed after the bedtime signal on August 26, 2013.
Human rights groups say that the incident did not cause serious health repercussions.
How does Mikalai feel? With this question we turned to Mikalai Autukhovich's mother, Lydia Julianowna. But it turned out that she knows very little about the current state of health of her son, she did not receive any letters or phone calls from him since the incident. Lydia Julianowna knows what her son did, but she does not believe that her son could indeed break the prison rules.
How can he break the rules, as he is all the time in a cell? He is doing everything possible not to break the rules of incarceration and to return home as soon as possible. They ascribe to him the alleged infringements. They  do everything to torment my child. Besides the fact that he is innocent. They themselves enjoy life, go abroad, and he, poor thing, has to suffer behind bars. And yet he is framed in such situations – said the mother of prisoner.
According to Lydia Julianowna, Mikalai had his dental X–ray taken in August. Political prisoner is suffering from dental problems, and needs urgent dental help, which is impossible in prison.
Mikalai Autukhovich was sentenced to five years and two months of imprisonment in a strict regime penal colony on May 6, 2010. A judgment of January 17, 2012 replaced his imprisonment conditions with more rigid ones, as he was transferred from a colony in Ivatsevichy to the Hrodna-based prison No. 1.