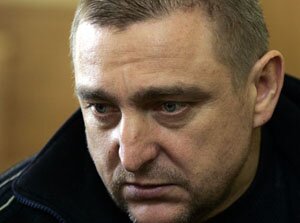 Political prisoner, Mikalaj Autukhovich who has self-mutilated in the prison No. 1 , feels all right, as reported to the agency BelaPAN a human rights activist Andrei Bandarenka, chairman of the Innovation Platform organization.
According to a Platform Innovation's source Autukhovich was taken back to a cell, his health condition is satisfactory. From what Bandarenka was told, the incident was caused by the pressure on Autukhovich: They attempted to discredit him, because he behaved law-abidingly, they made a report that he allegedly was not in bed after the lights-out order.
The human rights activist noted that Mikalaj Autukhovich had long been considered a malicious violator of the regime and literally a month was left until the reconsideration: Suddenly, out of the blue this report comes up. For what I know at the current moment, this obvious lawlessness pushed him to react this way, – Bandarenka said.
This is not the first incident of that kind with Mikalaj Autukhovich: in December 2011 the political prisoner cut his veins open. According to Bandarenka, Autukhovich then protested in this way against a deceit on the part of the prison's administration.
-There was a secret understanding that if Mikalaj stopped communicating with journalists, pressure would stop on him and his friends. Mikalaj agreed, but the pressure only increased of the acquaintances of his, and he was transferred to a jail, – the human rights activist noted. Platform Innovation sent requests to the administration of the prison in Hrodna and the penitentiary department of the Ministry of Internal Affairs in order to learn about Mikalaj Autukhovich's condition.