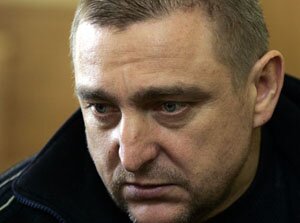 Mikalay Autukhovich, who serves his sentence in Grodno, reads in his cell a book by the prisoner of Novopolotsk colony Ihar Alinevich I'm going to Magadan.
The book tells the story of what the author endured as a KGB prisoner, the passages of the book are published by New Times newspaper. Inessa Jachlyjel, an activist regularly corresponding with  Mikalay Autukhovich, cites fragments of his letter:
"You wrote about Ihar Alinevich and his mother, Valentina. She has a good son. I would trust him completely. Please convey my greetings to Valentina and her son. I read fragments of Ihar's book in New Times newspaper  which I receive directly from the editor. Thank you for the support given to my mother. Greetings and see you. "
In his letter Mikalay Autukhovich  writes also about his health: "Because of the warm weather I feel better, but I am still using the ointment. I have kidney stones since 2005 when I got them in the prison hospital. It is possible that because of  them I sometimes  feel worse. I still have not solved my dental problems. "
Mikalay Autukhovich, an entrepreneur from Volkovysk,  was sentenced to five years' imprisonment on charges of storing ammunition. Autukhovich pleaded not guilty saying it was revenge for the fight against corruption among high-ranking officials. The prisoner is serving a sentence in Grodno prison.
Anarchist activist Ihar Alinevich, was sentenced to eight years in prison on charges of assault on official buildings. He has been recognized by human rights activists as a political prisoner.
Translation by Palitviazni.info