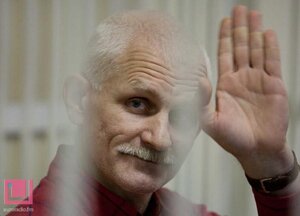 The UN Human Rights Council has adopted a resolution that demands an end to the "financial strangulation" of human rights groups around the world.
The resolution, introduced by Norway and co-sponsored by 62 States, was adopted by consensus on March 21, 2013. It affirms that "no law should criminalise or de-legitimise activities in defence of human rights on account of the origin of funding."
The International Federation for Human Rights (FIDH), the World Organization Against Torture, the Cairo Institute for Human Rights Studies, a Belarusian human rights organization called Viasna (Spring), and Moscow-based ADC Memorial have issued a joint statement welcoming the resolution.
"Today, the United Nations (UN) Human Rights Council gave a strong response to the increasing trend of curtailing – when not criminalizing – the activities of human rights defenders by limiting their right to access funding, especially when they come from foreign countries," the statement says.
This resolution confirms and reinforces the previous conclusions of UN human rights mechanisms affirming the non-compliance of restrictive and repressive practices and laws with international human rights law, the statement says. This was illustrated recently by the decision of the UN Working Group on Arbitrary Detention on the case of Belarusian human rights defender Ales Bialiatski, which stated that Belarus was in breach of its international obligations in interfering in the funding of human rights NGOs' activities and requested Belarus to release him immediately, the statement says.
Citing a recent study of restrictions on human rights defenders' access to funding, the statement says, "States resort to restrictive laws, smear campaigns and judicial harassment against human rights defenders as a way to stifle any criticism, such as in Algeria, Bahrain, Bangladesh, Belarus, Egypt, Russia, but also Azerbaijan, Ethiopia, India, and many others in all regions in the world."
Belsat, following BelaPAN