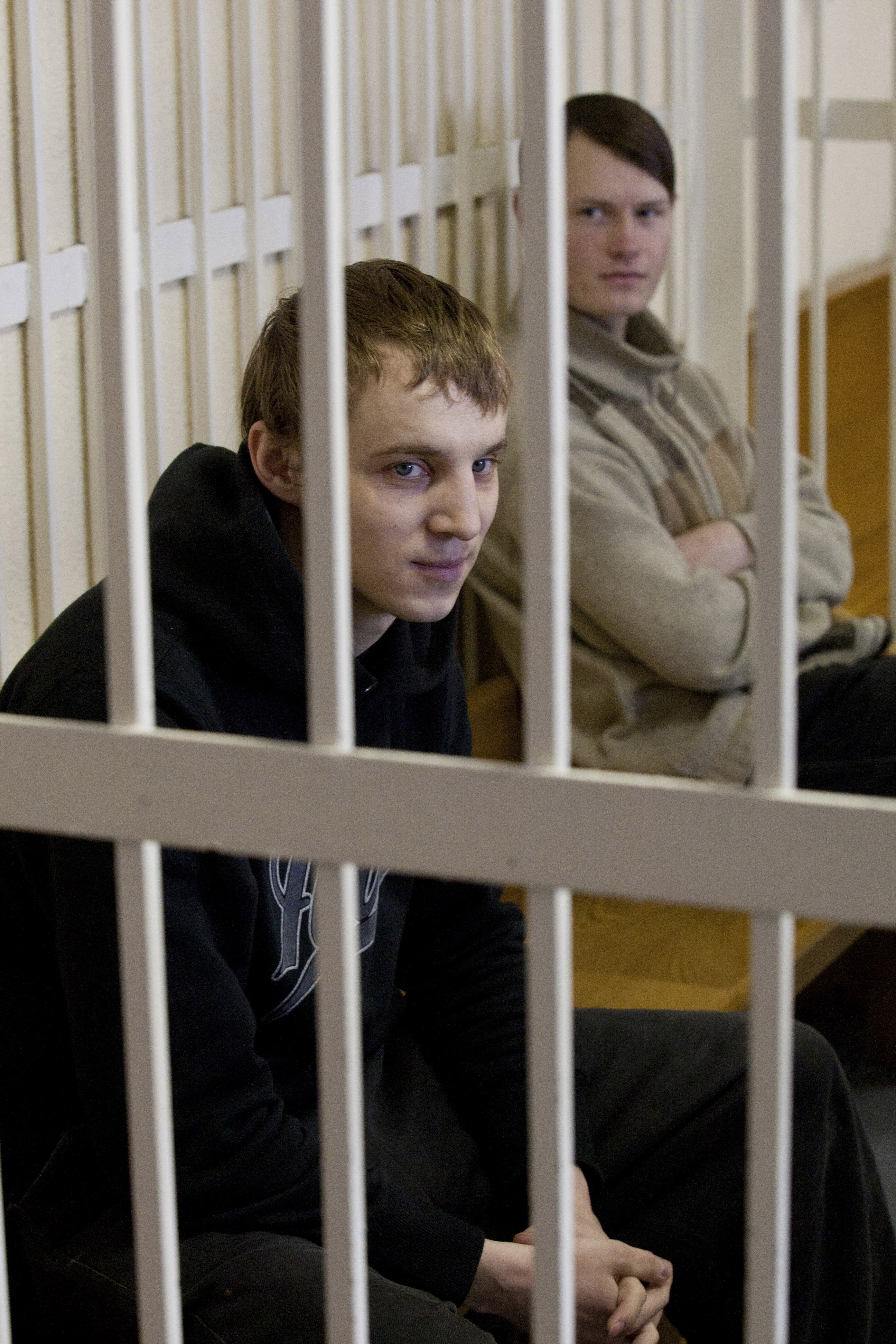 Zmitser Dashkevich, chairperson of Malady Front, ended his hunger strike on October 5, Anastasiya (Nasta) Palazhanka, deputy chairperson of the opposition youth organization who is engaged to Mr. Dashekvich said.

Mr. Dashkevich began the hunger strike on September 21 in protest against abuse and threats on the part of prison officers and ended it on Friday because the attitude of the prison administration toward him has changed radically and become more respectful, Ms. Palazhanka said.
Ms. Dashkevich links the change to the support of the international community and the general public and the close attention of the media to his situation, she said.
"Unfortunately, the lawyer also told us some bad news," Ms. Palazhanka said. "Zmitser looks very tired and thin after his hunger strike. On October 4, he was placed in a 'cell-type room' for a month in punishment for an unspecified offense."
She suggested that Mr. Dashkevich might once again be charged with persistent violation of prison rules and have his prison term extended.
Zmitser Dashkevich, currently 31 years of age, was arrested in Minsk on December 18, 2010, on the eve of a scheduled large-scale post-election demonstration, for allegedly beating up two passers-by. Speaking during his trial, Mr. Dashkevich said that the incident was a provocation orchestrated by authorities and accused the two alleged victims of giving false testimony.
On March 24, 2011, he was sentenced to two years in a minimum-security correctional institution on a charge of "especially malicious hooliganism."
In September 2011, he refused an offer of freedom in exchange for asking Alyaksandr Lukashenka for a presidential pardon.
In a closed-door trial held in a prison in the Vitsyebsk region at the end of August, Mr. Dashkevich was found guilty of persistent violation of prison rules under Part One of the Criminal Code's Article 411 and sentenced to a one-year prison term. The remaining four months of the previously imposed prison term were included in the new term.
According to a prisoners' rights group called Platforma, the administration of Correctional Institution No. 20 in Mazyr, Homyel region, where Mr. Dashkevich was moved on September 19, subjected him to verbal abuse and threatened to put him in a mental hospital or place him in a disciplinary cell to be sexually abused by other inmates.