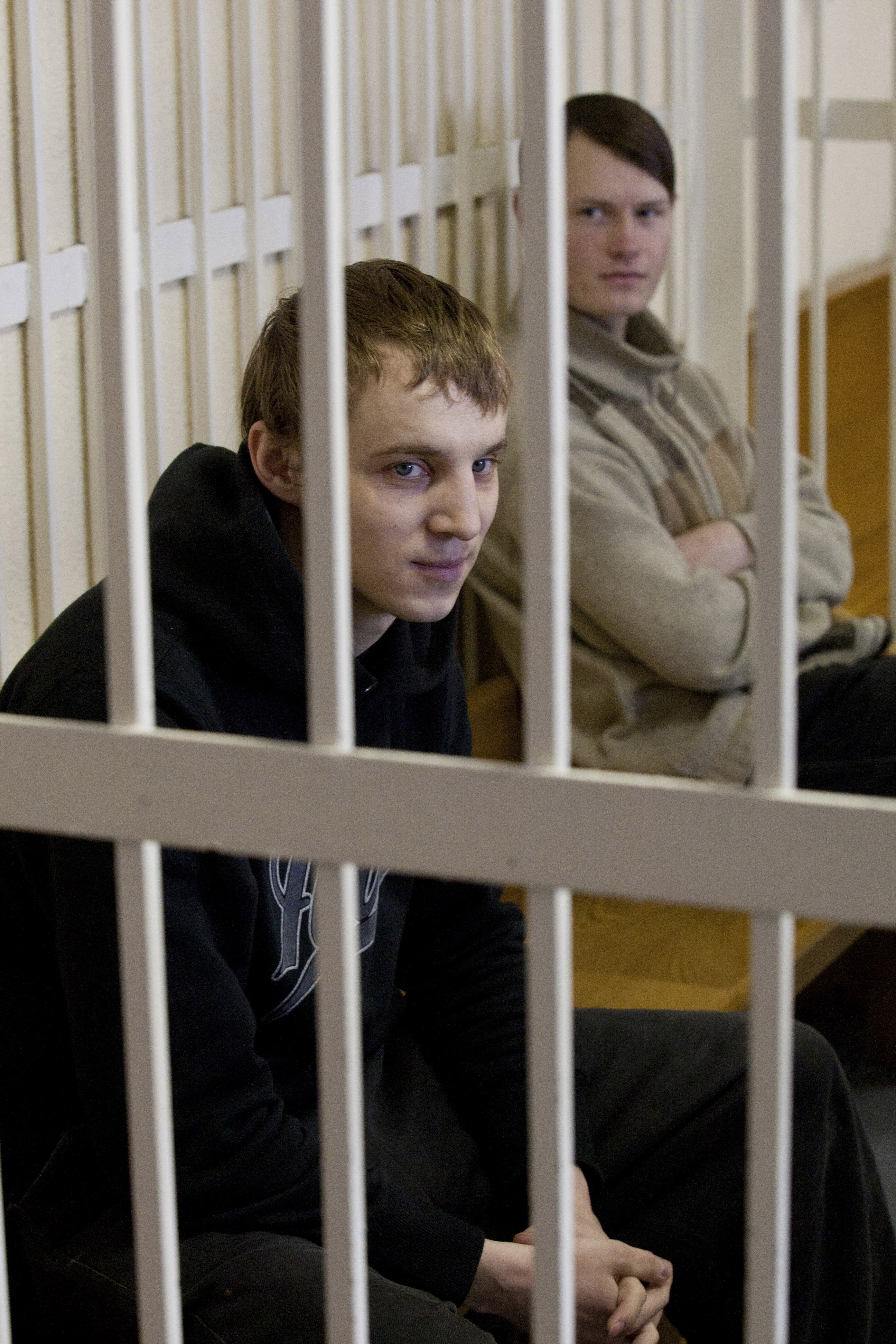 According to his fiancee Nasta Palazhanka, the defence lawyer was to visit Zmitser Dashkevich on September 12, 2012.
"But he was denied visiting Zmitser for two reasons. Firstly, the penal colony administration has not allegedly received a document confirming the fact of Dashkevich's sentence coming into legal force. Actually the sentence took legal effect on September 11, and this is not our problem that they do not have any document," Palazhanka stated.
Secondly, Dashkevich is supposed not to file an appeal on seeing his lawyer. "It is not true. When being in Hlybokaye penal colony he filed two requests for a meeting. He asked to add one to his case, another havin been sent to Vitsebsk predetention centre by post. Either one thing or the other: two documents might have been destroyed or Vitsebsk predetention centre head lied," his fiancee believed.
She mentioned that the same happened to Dashkevich a year ago: his lawyer was repeatedly denied visiting him within two months. "It is not improbable that now the colony administration has something to conceal once again," the girl said.
Zmitser Dashkevich and another activist of the Young Front Eduard Lobau were detained on December 18, 2010. Opposition activists and human rights defenders consider this detention as part of police preventive action performed before the 2010 presidential election. Dashkevich and Lobau were adjudged guilty of especially malignant hooliganism (Article 339, part 3 of the Criminal Code). On March 24, 2011 Zmitser Dashkevich was sentenced to two years of imprisonment in a general regime penal colony. In September, 2011 the activist was offered to file a petition for pardon addressed to Alexander Lukashenka but he rejected this proposal.
He was to go at large in December, 2012 but on August 28 Hlybokaye district court in camera acknowledged Dashkevich guilty of"gross disobedience of orders of correctional institution administration". Four months which Dashkevich was to serve under the first sentence has been included in the new one. Thus, now Zmitser Dashkevich is expected to be released on August 28, 2012.