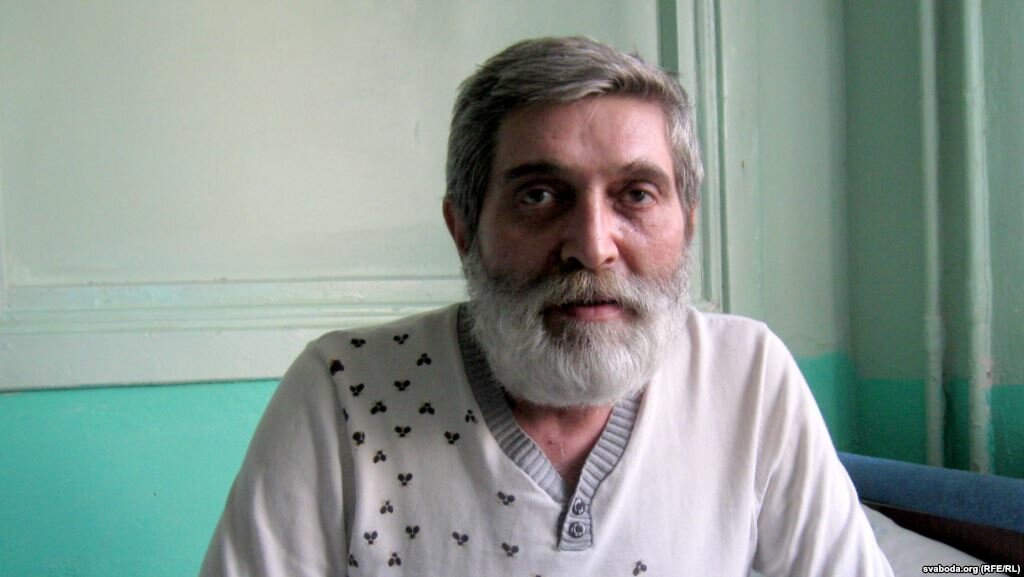 Political prisoner Yury Rubtsou has lodged a lawsuit with the District Court in Pruzhany asking to amend the internal regulations of correctional facilities, which provide for compulsory labor for prisoners in open-type penal colonies, including unpaid community work. The jailed opposition activist has also sent a petition to the Constitutional Court.
Over the past month, the administration of the forced labor settlement in the village of Kuplin, Pruzhany district, Brest region, where Yury Rubtsou is serving his sentence, has twice reprimanded him for refusing to do forced labor, including so-called improvement of the institution's territory.
The penalties referred to the colony's internal regulations approved by a decision of the Ministry of the Interior, according to which "convicts must work by the assignment of the administration of the institution, in which they are serving criminal sentences, as well as participate in unpaid work for the improvement of buildings and territory of these institutions after hours for up to 4 hours a week".
"I was offered a job as a driver in the hospital for two million a month (approx. USD 135). After I refused, I was reprimanded. How can it be called, other than forced labor, which is prohibited by the Constitution? The same applies to my refusal to work for the improvement of the dormitory and the surrounding territory. The verdict about my criminal punishment does not have a single word of forced or compulsory labor," says Yury Rubtsou.
The Homel-based activist also believes that the violation of his constitutional rights entailed a violation of international treaties to which the Republic of Belarus is a party:
"The International Covenant on Civil and Political Rights guarantees everyone's right to protection against compulsion to perform forced or compulsory labor. The ILO's Forced Labor Convention No. 29 says that "forced or compulsory labor shall mean all work or service which is exacted from any person under the menace of any penalty and for which the said person has not offered himself voluntarily," says the complaint by the political prisoner.
Human rights activist Leanid Sudalenka, who has assisted Yury Rubtsou in preparing the complaints, says that after exhaustion of domestic remedies this will be the first complaint from Belarus to the UN Human Rights Committee under Article 8 of the International Covenant on Civil and Political Rights, which guarantees everyone's right to protection from forced or compulsory labor.
Source: gomelspring.org