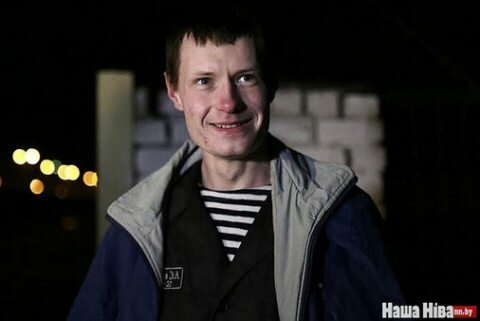 Political prisoner Eduard Lobau has been released from penal colony No. 22 in Ivatsevichy. He was met by his family and associates at about 8 a.m. this morning.
According to Eduard Lobau, he was offered three times to write a petition for clemency back in 2011, but he refused. Since then the issue has not been mentioned by the prison authorities.
After the former political prisoner was subjected to preventive supervision, he says he does not know yet what he will do now, but he previously planned to go abroad to study. Eduard Lobau says that his views have not changed in prison and he will continue being engaged in socio-political activities.
Eduard Lobau was detained along with his associate Dzmitry Dashkevich on December 18, 2010, the day before the presidential election. According to the investigation, the activists allegedly beat Kanstantsin Savitski and Aleh Malyshau. Their detention was viewed as a preventive measure ahead of the presidential election. On March 24, 2011 Lobau was sentenced to four years imprisonment under Part 3, Article 339 of the Criminal Code (especially malicious hooliganism) and Dashkevich – to two years.
Eduard Lobau was born in Vilnius on December 1, 1988. Upon his return from the army, where he served as a paratrooper, Eduard was actively involved in the work of the Young Front opposition group and soon became leader of the Minsk city office.
After the release of Eduard Lobau, five political prisoners continue to be held in Belarusian prisons. The list may be soon joined by opposition activist Yury Rubtsou.
Source: spring96.org