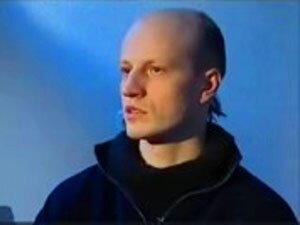 According to the website of Radio Liberty's Belarus service, political prisoner Ihar Alinevich has sent a letter home, from which it follows that he is aware of the situation with Mikalai Dziadok.
The political prisoner's mother Valiantsina said that her previous letter to her son was rejected by the prison censorship only because it had greeting from Mikalai Statkevich and Mikalai Dziadok. But, as it turned out, Ihar Alinevich learned from other sources that his friend faced a year in prison. "He is strong and will make it," says Ihar Alinevich.
Valiantsina Alinevich: "He sent me a letter, and says that he knows everything about Dziadok. Really, this upset him a lot, but he says he is of a very good opinion about Mikalai Dziadok. He says that over the time he has hardened so well that he must endure. He says there's no use having illusions about the result of the trial. And compares this Article 411 article of the Criminal Code, which allows you to hold dissenting prisoners as long as necessary, with the trials in the days of Stalin's repressions in the Gulag. He reads a lot and he knows that there were the so-called "troikas" which passed the necessary sentences, and people could serve one term after another. We have such an anachronism in Belarus."
Ihar Alinevich, an activist of the anarchist movement, was sentenced to eight years in prison for an attack on a number of government buildings. Ihar Alinevich pled not guilty, and refused to sign a petition for clemency. Now Alinevich is held in the Vitsebsk colony, where he has been repeatedly found himself in solitary confinement.