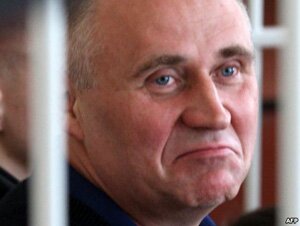 As soon as the temperature dropped, marking the beginning of the cold season, the radiators in the cell of the political prisoner stopped working.
Maryna Adamovich, the partner of the former presidential candidate in Belarus, broke the news. «РадыёРацыя» informs that according to Maryna, heating in Statkevich's and the two adjacent cells has been gone for four days now.
"They say it is connected with some kind of accident. Although I have no experience in this field, it is hard for me to imagine a breakdown affecting only three cells. Mikola has received additional bedding, and this was the only thing he noticed. However, he can use it only at night. The situation changes in the daytime, when he is kept under constant surveillance. They even wanted to punish him for breaking the dress code." – she said.
Moreover, Maryna Adamovich got a letter in which Statkevich informed her about regular searches in his cell. They occur also at night, which has not happened before.
"Their aim is, again, to break him with these mean tricks" – concluded Statkevich's partner.
Mikola Statkevich was one of the candidates at the Belarusian presidential election in 2010. He was arrested after mass protests against ballot rigging, held on 19th December 2010. More than 700 protesters were then detained, including presidential candidates Andrej Sannikau, Uladzimir Niklajeu, Ales Mikhalevich, and the members of their electoral committees.
On 26th May 2011, the Partizansky Court in Minsk sentenced Mikola Statkevich to six years' imprisonment in a maximum security penal colony. Last year, Statkevich was transferred from the penal colony IK-17 in Shklov to the prison No. 4 in Mohylev – the conditions of his confinement are now much more severe.