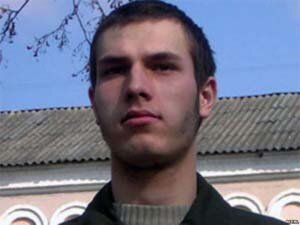 Jauhien Vaskovich called home after a long break.
-He called recently, he seemed to be cheerful. But I do not know how it is in reality. Maybe he was pretending that all is well. Nevertheless, judging by his voice and taking into account where he is, it seems that everything is fine- said Rusania Vaskovich, mother of the political prisoner.
Jauhien told his mother about the conditions in the cell. That heating was turned on and it is not cold. He said that there is 10 people in the cell.  Every day prisoners are allowed to take a hour walk in the prison courtyard.
In 2011, the social activist Jauhien Vaskovich was sentenced to seven years in prison for the attack on the KGB building in Bobruisk. He pleaded not guilty. Activist serves his sentence in the Mahilou prison. Two other political prisoners, Mikola Statkevich and Mikola Dziadok are also imprisoned in Mahilou.