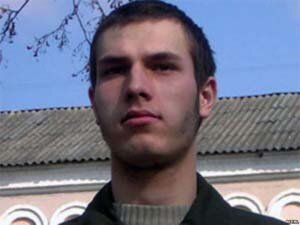 Political prisoner's relatives and friends have not received any letters from Jauhien for over a month.
The executive secretary of the Belarusian Christian Democracy Dzianis Sadouski told to Radio Racyja:
– Jauhien reported that he previously received not only letters, but also newspapers. A month ago, the authorities have limited his access to outside information, he is often placed in a solitary confinement cell, at least two times a month, preventively as he says – said Sadouski.
Jauhien Vaskovich was sentenced to 7 years in prison together with Arciom Prakapienka and Pavel Syramalotau for alleged attempted arson of the doors of the KGB office in Babrujsk. In September last year Pavel Syramalotau was released after having signed a plea for pardon addressed to Lukashenka. Jauhien Vaskovich and Arciom Prakapienka refused to do that.