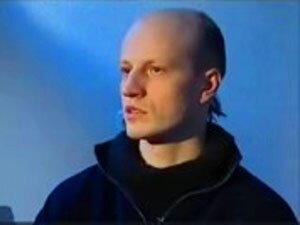 The political prisoner has sent a first letter since his birthday.
Ihar Alienievich was thrown on his 30 birthday into a solitary confinement cell for alleged failure to appear at work that day. The political prisoner's mother Valancina Alienievich, having read son's latest letter, suggests that he managed to write the letter before he was put in the solitary confinement.  The mother also notes that he is concerned with other political prisoners, in particular with the well being of the activist Aliaksandr Mauchanau, who found himself in a difficult situation after having been released from a penal colony, but did not remain alone and was helped by friends and like-minded people, Radio Svaboda reports.
-A person's true potential activates only under extreme conditions. And I am glad for Mauchanau in the sense that he was immediately helped when he was in need. Such mutual aid is the main thing the society has achieved since 2010. As a result support and solidarity appear to be the best confirmation to the truth and power of our cause. These are very strong arguments in the eyes of many people, because in today's time, when rules detachement and melancholy there are few things able to unite and fill with optimism – Mrs. Valencina quotes the son's letter.
Ihar Alienievich was sentenced to 8 years in prison under charges of conducting several attacks on the official state buildings. He did not plead guilty. The political prisoner is kept in the penal colony in Navapolatsk.