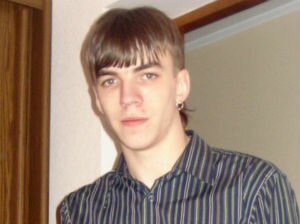 Parents of Artsiom Prakapenka are preparing  for a short meeting with their son. On Saturday, activist serving a prison sentence celebrates his  23  birthday. Relatives are going to wish him a happy birthday.
– I planned to visit my son at his birthday, but it was impossible as penal colony is closed on Saturday and Sunday. In these days there are no visitors allowed. From what I see, Artiom is in a good mood, and has no problems with health. He works second shift. He misses home and family – said Violetta Prakapenka, mother of political prisoner.
Artsiom Prakapenka was convicted along with Jauhien Vaskovich and Paval Syramolatau  for seven years for attempted arson of the KGB building. He serves his sentence in colony  No. 15 in Mogilev.