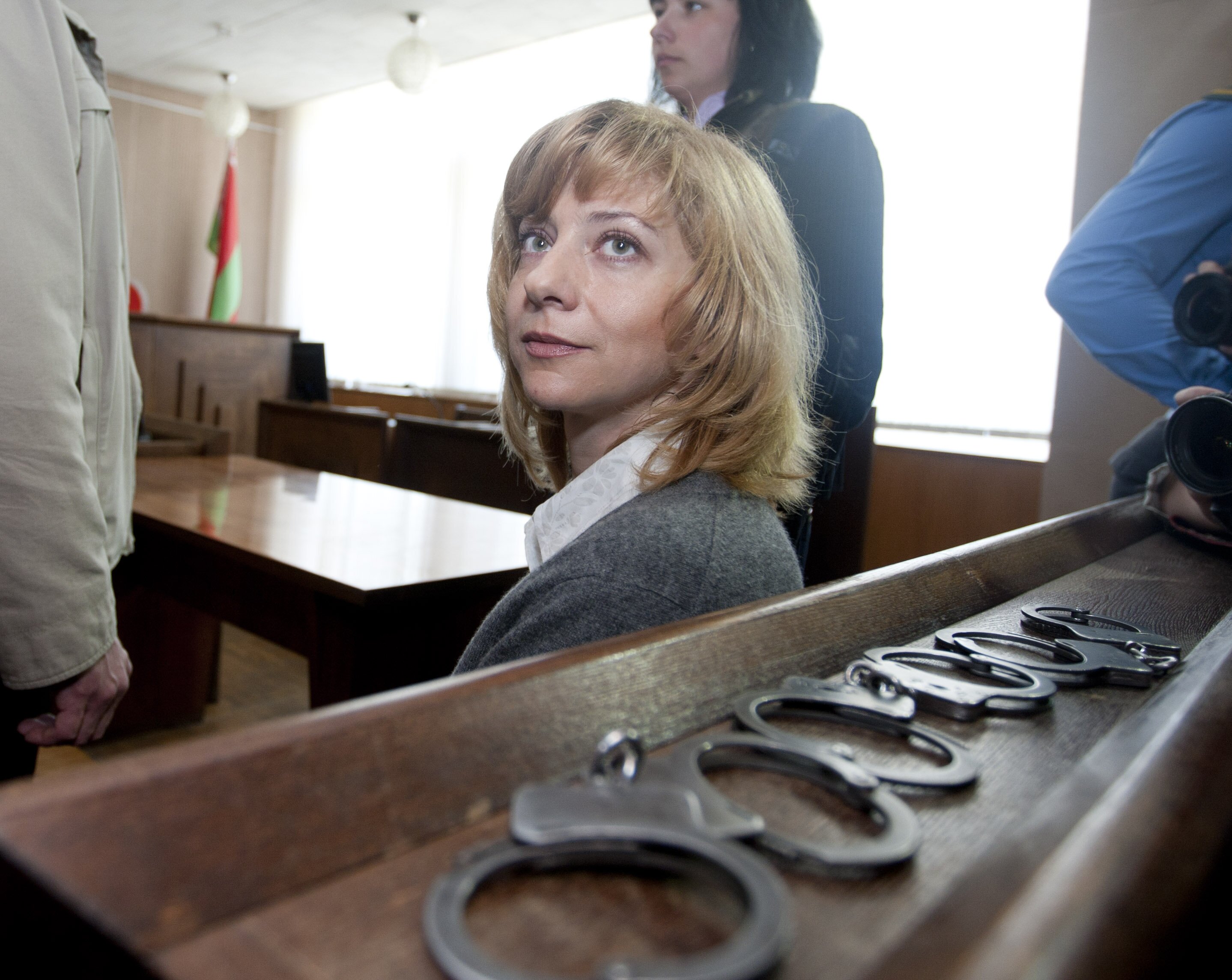 The trial of a journalist Iryna Khalip will take place on Friday, 19 July, in the court of Minsk's Partisan district.
Ms. Khalip informed charter97.org:
– They just called from the Partisan court and said that the consideration of my case will take place on Friday 19 July. It starts at 9.30. I asked why a subpoena had not been sent to me, to which they answered that the subpoena had beed sent, but that I probably did not receive it. It is good that they have at least warned me, – Iryna Khalip said.
The journalist did not make any predictions as to the trial's outcome.
"The past three years have taught me a simple truth: it does not make sense to make any predictions in my situation. In the situation, when any logic is absent, even a criminal one, nothing is possible to predict", – she noted.
On 16 May 2011 the wife of a former presidential candidate Andrei Sannikov, Iryna Khalip, was sentenced to two years in prison with a postponement of the punishment implementation for two years.
She was sentenced in the case of the so-called mass disturbances in Minsk 19 December 2010 according to the part 1 of the article 342 of the Criminal Code (organization and preparation of actions, blatantly violating public order, or active participation in those).
Now the journalist does not have a right to leave Minsk and is obliged to get registered at a police station weekly and be at home after 10 p.m.
In the meanwhile Lukashenka repeatedly said that Iryna Khalip could leave the country and promised to arrange for such an opportunity for her.
On 13 February Iryna Khalip was allowed to go to Great Britain to meet her husband and then to Russia to participate in organizational activities of the Novaya Gazeta, for which she works. She returned to Belarus on 3 April within the term provided by the surveillance agencies.