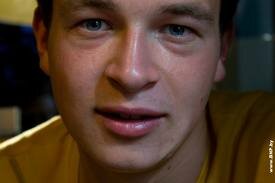 The KGB's main spokesman Arthur Strecha has informed that KGB halted criminal proceedings against Surapin and Basharymau.
"In the case of Anton Surapin and Siarhiej Basharymau the investigators performed all necessary measures so that all criminal proceedings initiated against them could be stopped", – said Arthur Strecha.
Strecha has also said that Surapin and Basharymau were informed of this decision.
"Friends are calling me to congratulate. I am of course very pleased that the case was closed and finally the KGB issued a statement from which everyone found out that I was acquitted. For almost a year I was  a hostage. I was not informed about anything concerning the case, I has not been called in for questioning, but I was not allowed to leave the country and to talk about the case. It all may be  compared to being held hostage, so I am glad that it is all over. " – said Surapin.
Anton Surapin expressed satisfaction that Siarhiej Basharymau was also acquitted.
Has the investigation of the July 4, 2012 "teddy bears landing" case been permanently canceled, or has it been temporarily held? Anton Surapin does not want to answer this question.
On July 4, 2012 a light-motor civil plane with two Swedish pilots flew from the territory of Lithuania and dropped teddy bears urging for freedom of word over Minsk and Ivyanets. The Belarusian KGB started a criminal case upon the fact of the illegal border crossing. Two Belarusians – photographer Anton Surapin and real estate agent Syarhei Basharymau – were arrested. Later, they were released under a non-leave obligation.
The Belarusian state leader discharged head of the Frontier Committee Ihar Rachkouski and Commander of the Air Forces and Air Defense Forces Dzmitry Pakhmelkin, for this incident. The frontier guard who failed to inform the state border crossing was sentenced tp two years of imprisonment in a reinforced-security colony.