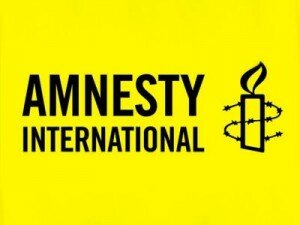 The international human rights organization released a statement in connection with the release of Syarhei Basharymau and Anton Surapin on their own recognizance.
Both men were accused under Article 16 ("participation in a crime") and Article 371 of the Criminal Code of the Republic of Belarus ("illegal crossing of the state border of the Republic of Belarus"), the statement reads. Both could face up to seven years in prison, Radio Svaboda reports.
Amnesty International stressed that Anton Surapin cannot leave his home town of Slutsk without permission from the KGB and cannot disclose any information in relation to the investigation.
Organizers of the flight from the Swedish PR Agency Studio total say neither Syarhei Basharymau nor Anton Surapin had any connection or knowledge of the proposed stunt.
Amnesty International calls to write to the Belarusian authorities urging them to drop charges from Syarhei Basharymau and Anton Surapin.